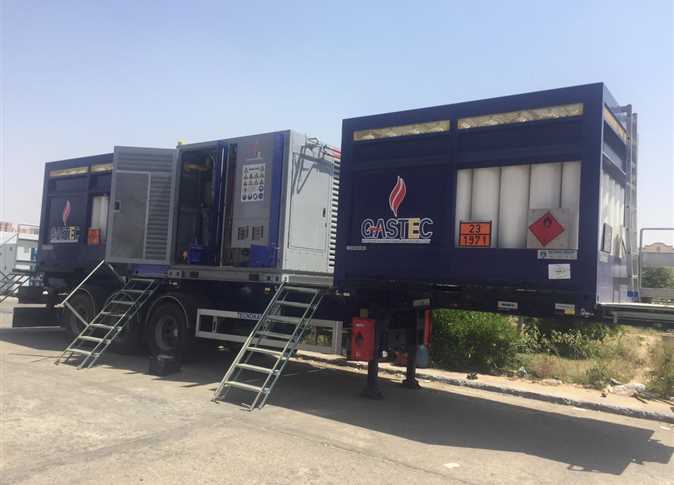 Egypt's Ministry of Petroleum and Mineral Resources announced Saturday that it has launched the first mobile station to supply cars with compressed natural gas, as part of the petroleum sector's efforts to provide natural gas to vehicles across the country.
These mobile stations are distinguished by their ability to access the service even to areas with no natural gas networks, alongside benefiting from areas of seasonal consumption such as tourist areas and resorts as well as in emergency cases.
These mobile stations have the ability to transport and store gas quantities of up to 5000 cubic meters, making them usable in supplying industrial and commercial facilities, and these stations are fed from the nearest gas network.
According to Minister of Petroleum and Mineral Resources Tarek al-Molla, this falls within an initiative to expand the use of cars that run with natural gas instead of gasoline. The ministry aims to provide a sufficient and appropriate number of stations to work with natural gas while spreading them across all governorates, covering highways and hubs to help meet the needs of citizens.
He added that the current target is to increase the number of natural gas supply stations to 1,000 nationwide within one year, instead of 250 when it was first launched.
Following the deployment of the first mobile natural gas station, Molla sad that ten more be deployed successively in time.
Natural gas services are also being introduced in gasoline and diesel fuel stations to provide all alternatives and services to citizens.