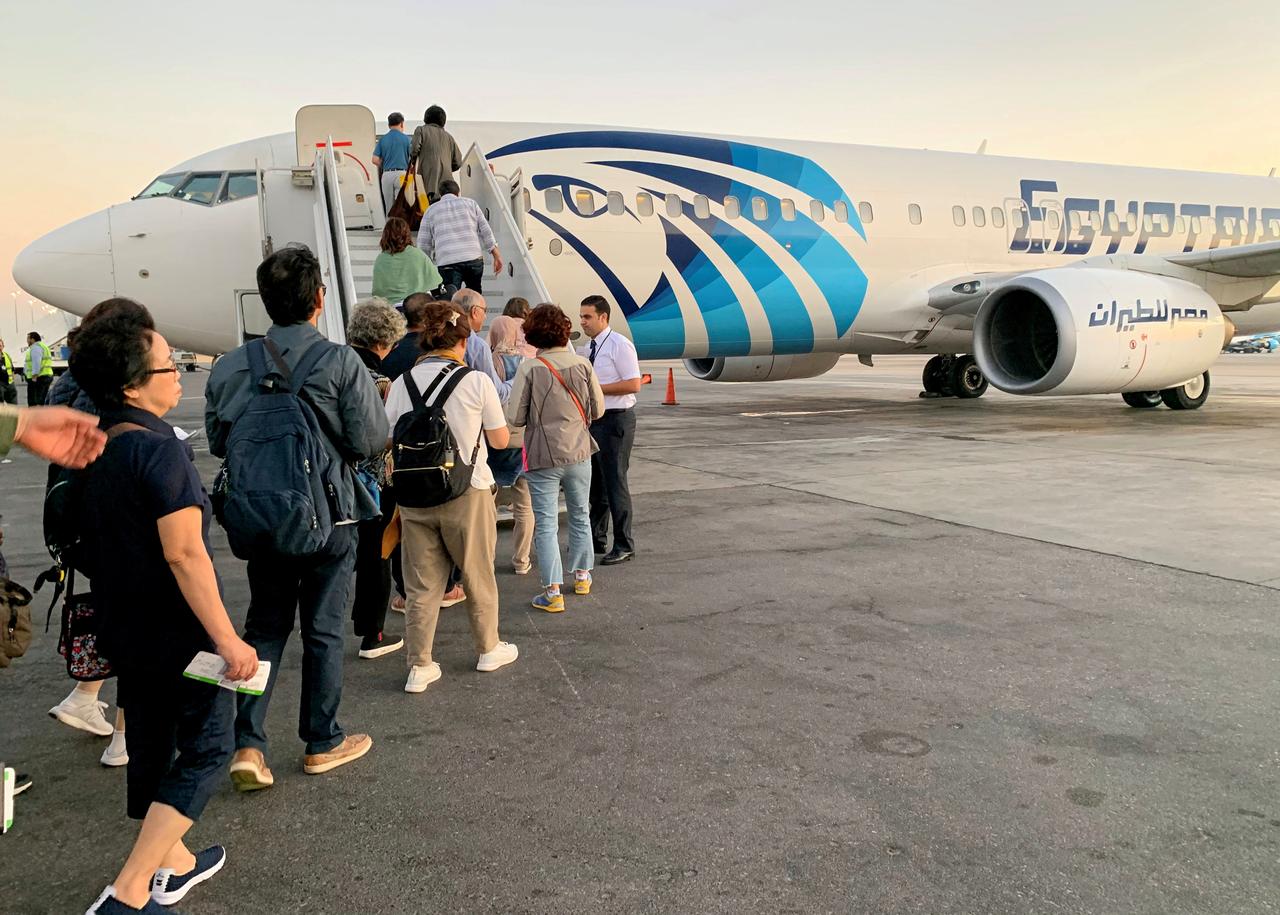 Egypt on Thursday won the seat of presidency for the regional committee of the Middle East at the World Tourism Organization (UNWTO) during elections held during the 47th meeting of the committee in Riyadh, Saudi Arabia.
It was also agreed that Egypt would host the meeting of the UNWTO Commission for the Middle East in its 48th session scheduled to be held during 2022.
Egypt's Minister of Tourism and Antiquities Khaled al-Anany thanked the UNWTO for electing Egypt to head the regional committee for the Middle East.
He pledged that Egypt will spare no effort towards total coordination between all countries of the Middle East to restore tourism movement as soon as possible, while providing the highest levels of communication between the member countries of the committee.
During his speech at the opening session of the 47th meeting of the Committee, the UNWTO Secretary-General, Zurab Pololikashvili noted that his first visit outside Europe after the travel ban was lifted and aviation was to Egypt in August.
He praised the Egyptian state's recent efforts to promote the tourism sector, and all precautionary measures taken to resume tourism to Egypt.
Pololikashvili also praised Egypt's internationally televised procession of royal mummies to the National Museum of Egyptian Civilization in Fustat.
At the end of his speech, the Secretary-General of UNWTO invited the attendees and the whole world to visit Egypt at the earliest opportunity and enjoy the beauty of its beaches, landscapes and heritage.
The 47th meeting of the Middle East Regional Committee witnessed an agenda full of important topics regarding ways to support the tourism sector's recovery within the region and for future opportunities. It discussed resuming travel and tourism flow to pre-pandemic levels, and the need to formulate unified mechanisms to facilitate travel.