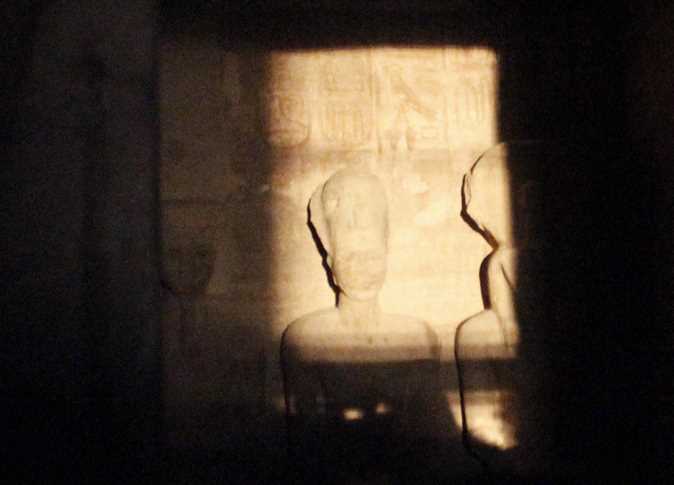 The sun will pass over the Karnak Temple in Luxor, the Sobek Temple in Fayoum, and the Hatshepsut Temple in Luxor's West Bank on Wednesday, December 21.
Today, we will witness the beauty and splendor of  ancient Egyptian civilization, and the genius and miracle of the ancient Egyptian in astronomy.
A very important event that Egypt witnesses with the alignment of the sun with 3 major temples.
These are the Karnak Temple, which is one of the largest and most important ancient Egyptian temples.
Chief archaeologist at the Ministry of Tourism and Antiquities Magdy Shaker pointed out that the alignment lasts for 10 to 12 minutes.
This is when the sun penetrates and enters the Column Hall.
Shaker added that the sun is also perpendicular to the Sobek Temple in Fayoum and enters the Holy of Holies, which is the most important place inside the temple.
He pointed out that the timing of the alignment is very accurate, because it is the beginning of the winter season, and this is evidence of the ancient Egyptian's miracle in astronomy, as his study of astronomy made him choose the best construction of temples for the sun and the Nile to enter.
Shaker continued that this unique event will be celebrated, through popular parties held at the temples.
There is always an expected large turnout of foreign tourists to watch and attend alignment at the three temples, and the Geophysical Astronomical Institute will give a lecture on alignment and the Egyptian genius in astronomy.