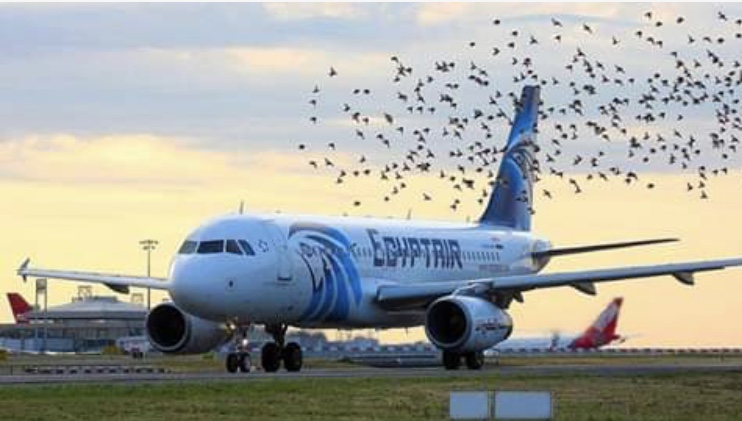 EgyptAir on Monday denied several news reports spread across social media claiming that starting July 1 weekly flights will be operated to various Arab countries, including 91 flights to Saudi Arabia, 35 flights to the United Arab Emirates, and 28 flights to Kuwait.
These flights were originally scheduled prior to the coronavirus outbreak and no longer apply, EgyptAir said.
It added that flight schedules to international airlines are prepared according to the volume of orders and the general situation of flights abroad.
EgyptAir informed travelers to keep updated on the schedule of upcoming flights on its official website, through contacting hotline 1717 or directly by visiting its offices.
The Chairperson of the Egyptian Tourism Federation Ahmed al-Wasef said that Italian flights to and from Egyptian airports will resume on July 15, according to the Italian Nova News Agency.
Wasef added that several Egyptian hotels have already received bookings from Italian tourist companies.
He also noted that Egypt has prepared several measures — using World Health Organization (WHO) guidance — that aim to protect tourists and motivate them to visit Egypt.
The International Council for Tourism and Travel (ICTT) on Saturday granted Egypt the "Safe Travel Stamp" after approving the Egyptian Ministry of Tourism and Antiquities' health safety regulations to receive foreign tourism.
Egypt announced on June 7 that air traffic in all Egyptian airports will resume staring July 1, in accordance with Egypt's preventive and precautionary measures to coexist with the coronavirus outbreak. Flight reservations have reopened in all airline offices.
Civil aviation traffic in Egypt has been suspended since March 19, excluding air cargo flights, charter flights only for tourist groups already in Egypt who want to return home, international medical flights and domestic flights.