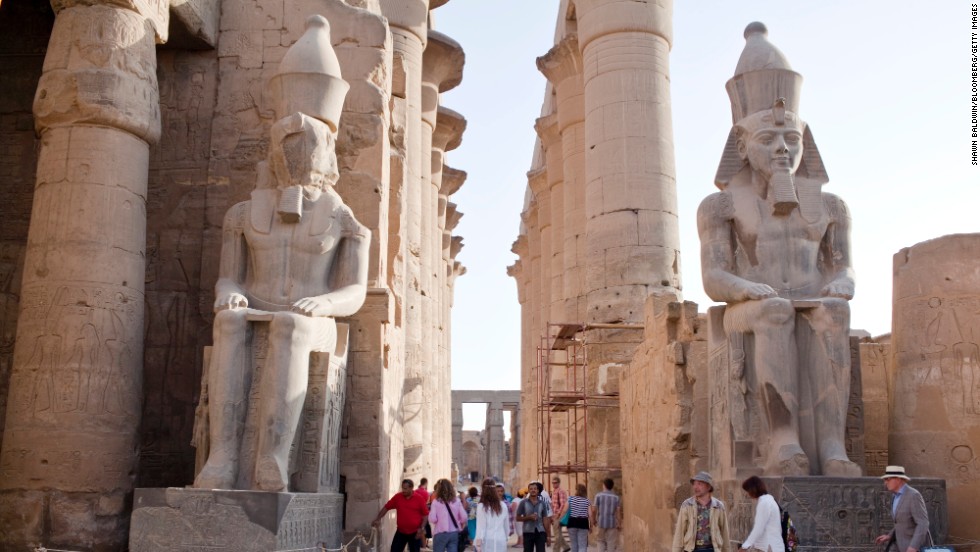 Luxor International Airport received on Friday EgyptAir's first flight between the Red Sea resort city of Sharm el-Sheikh and Luxor.
The flight is scheduled to be operated once per week, amid government efforts to connect the Red Sea resorts to archeological sites, link beach tourism with cultural tourism, and facilitate more tourists visiting Egyptian archeological sites.
Egypt's Minister of Tourism and Antiquities Khaled al-Anani announced the launch of new flights to connect Luxor with the cities of Hurghada and Sharm el-Sheikh, during his meeting with representatives of the tourism industry in Luxor at the beginning of February.
During the meeting, they discussed the future of tourism and efforts to support and promote Egypt's tourism sector  amid new archaeological discoveries.
Head of the Tourism Marketing Committee in Luxor, Mohamed Othman, said that Anani had issued a decision to open the tomb of ancient Queen Nefertari for free to travelers on the first flight on the nee Sharm el-Sheikh-Luxor route.
Nefertari's tomb is located in Egypt's famed Valley of the Queens in Luxor, the burial site of the wives of Egypt's ancient Pharaohs.
Othman said that the new airline is in the interest of both the tourism and antiquities sectors.
Anani previously announced that the ministry was set to roll out a new program called "Come to Egypt," which would include linking the Red Sea resort cities of Hurghada and Sharm El-Sheikh with Luxor.
During the sidelines of the opening of Alexandria's newly-restored Eliyahu Hanavi synagogue on January 11, Anani said that the program would include new flight routes connecting Luxor with several Red Sea Governorates, part of ongoing government efforts to promote and support the once-ailing tourism industry, which was hit by years of instability and flight bans following the bombing of a Russian airliner over Sinai in 2015.
Edited translation from Al-Masry Al-Youm
Image: Tourists make their way past statues inside Luxor Temple in Luxor, Egypt, on Thursday, April 25, 2013. (Shawn Baldwin/Bloomberg)