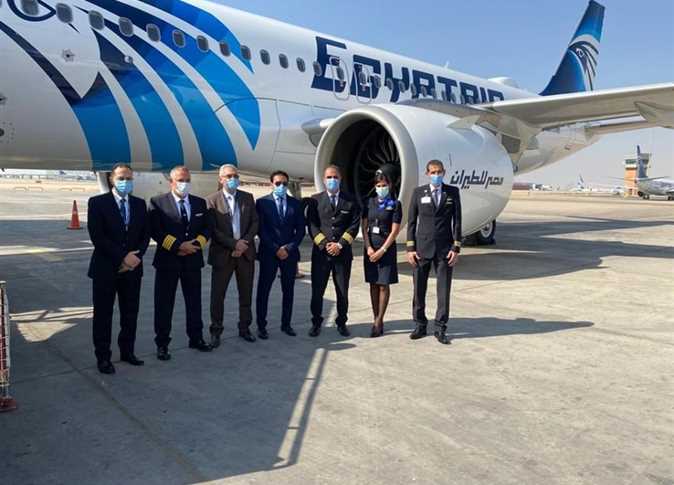 The head of the holding company for EgyptAir, Amr Aboul Enein, revealed details about the false bomb threat left on an EgyptAir plane heading from Cairo to the Russian capital, Moscow.
"What happened was that after the takeoff of Airbus 220 belonging to the company headed from Cairo International Airport to one of the airports in Moscow, a passenger found a bag of trash in the back pocket, with a written bomb threat on it," he said.
Aboul Enein added that the crew was informed and the pilot implemented the procedures followed in such cases, by returning back to Cairo Airport.
The plane landed safely and was placed in an isolated area, and all passengers quickly disembarked.
The security forces searched the plane with trained sniffer dogs, and came back negative.
While passengers complained of the delay, Aboul Enein said that neglecting such procedures may stop the company's activity globally, and subject it to severe fines and warnings.
He stressed that bomb threats must be taken very seriously.
Aboul Enein added that the security authorities are investigating the incident, and that everyone will be subject to interrogation by the security authorities, including some employees of the EgyptAir company, and everyone who dealt with the plane on previous flights.
"It may be left from a previous flight as a sort of joke," he said.