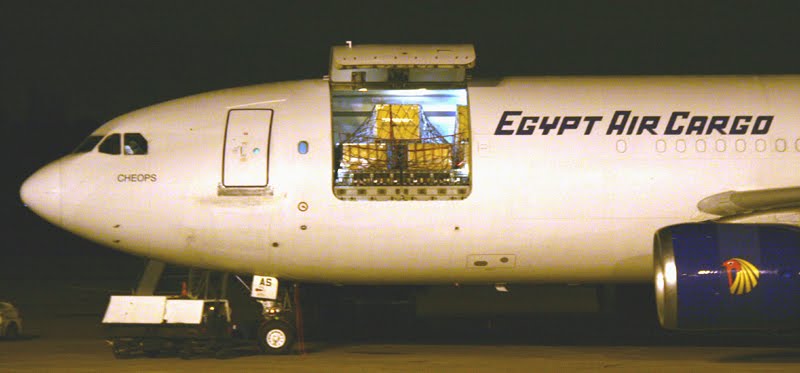 EgyptAir Cargo sent its first cargo flight to Moscow in two years the company said in a statement in November.  in November, 
The statement added that the company intends to send cargo flights to the Russian capital twice a week until the end of February 2018.
The company has been in talks with Russia to resume cargo flights since the crash of the 2015 Metrojet passenger flight over Sinai, said Bassem Gohar, Chairman of EgyptAir.
Gohar added that discussions on resuming EgyptAir Cargo flights were separate from the Civil Aviation Ministry's efforts to bring back passenger flights from Russia.
In 2015, Moscow suspended civilian air traffic to Egypt after a Russian Metrojet flight crashed over Sinai, killing all 224 people on board. The crash was claimed by an Islamic State-affiliated group as a deliberate terrorist attack.
Gohar's statement indicated a determination to move past the suspension, which has had a crippling effect on Egypt's tourism industry. "We hope that this decision will only be the start of restoring air traffic between the two countries in order to serve Egypt's touristic destinations, as well as [to] enhance trade movements between Russia and Egypt."
The decision to resume cargo flights came only two weeks before Egypt and Russia signed a deal to allow direct flights from Moscow to Cairo once again in February 2018.