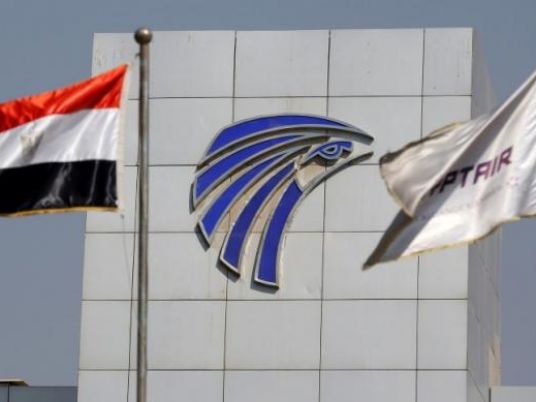 State-owned EgyptAir signed an initial order for 12 Bombardier Inc CSeries jets on Tuesday, marking the Canadian planemaker's second deal for the aircraft this month after a 1-1/2-year-long sales drought.
The two orders, the other for 31 planes from an undisclosed European buyer, are expected to be finalized by the end of 2017, a senior Bombardier executive said.
The agreements are expected to generate momentum for the narrowbody jets and follow an October decision by European planemaker Airbus SE to take a majority stake in the CSeries program, throwing its marketing and purchasing power behind the aircraft.
"We anticipate both of them by year-end," Fred Cromer, who heads Bombardier's commercial aircraft division, told reporters of the new sales deals.
"We are respecting the customer's wishes to not disclose the identity," Cromer said from Dubai, referring to the European buyer.
He added that the two deals would bring Bombardier's firm CSeries orders to a total of more than 400 jets.
The EgyptAir deal is valued at $1.1 billion based on list prices.
The CSeries has won fans for its design and fuel efficiency but the lack of orders for the 110-130 seat plane over 18 months stemmed from doubts over its future before the industry-changing deal with Airbus.
At the Dubai Airshow on Tuesday, Ethiopian Airlines' chief executive said he would decide next year whether to buy CSeries or Brazil-based Embraer's E-jet series as a replacement for its Boeing's 737-7.
Colin Bole, Bombardier's senior vice president of commercial aircraft, said there were no particular conditions or terms that needed to be met to finalize the two deals.
But the EgyptAir letter of intent to purchase the jets includes options for a further 12 CSeries that, if exercised, would increase the total list value of the deal to nearly $2.2 billion.
Bombardier is engaged in a trade dispute with Boeing, which complained that the CSeries had been subsidized and sold below cost in the United States. A US trade commission will decide in early 2018 whether to impose duties of nearly 300 percent on the planes as urged by the U.S. Commerce Department.
As part of the Airbus venture, Bombardier has said it would invest $300 million to set up an Alabama assembly line for CSeries purchased by American carriers.
The Alabama facility will create 500 US jobs and make the CSeries a "fully US domestic product," Bombardier Chief Executive Officer Alain Bellemare said on Tuesday, at a Goldman Sachs conference in Boston.
Legal experts say Bombardier's strategy of performing final assembly in Alabama might allow the CSeries to avoid duties because the trade case targets partially and fully-assembled aircraft.
Bombardier and Airbus could argue they are importing parts, like the wing from Northern Ireland, to be assembled in the United States.
Bombardier shares were up 1.6 percent late on Tuesday, while the benchmark Canada share index was down 0.6 percent.