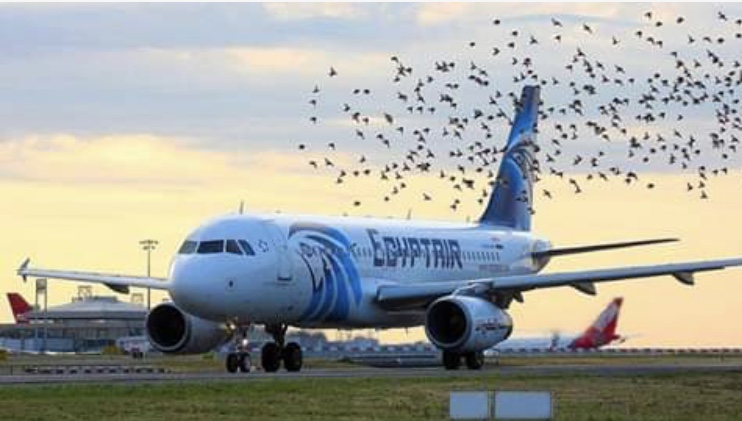 EgyptAir will resume flights to China on Thursday, February 27, with one flight per week to Beijing and Guangzhou, the company announced on Thursday, as China recorded a drop in new coronavirus cases.
The company announced in a press statement that it would begin operating one weekly flight every Thursday, taking off from Cairo and heading to Beijing and then Guangzhou.
The flight will pass by Beijing as it heads back from Guangzhou, before returning to Cairo.
EgyptAir moved to resume the once-a-week flight from Egypt to China due to demand, according to the statement, which added that the company will also review the possibility of operating additional flights to Chinese cities.
On January 30, EgyptAir announced that it would temporarily suspend flights to and from Chinese cities, amid tens of other flight bans and efforts made by China to close off tens of millions in Hubei province, the epicenter of the new virus, and restrict travel in other cities in the country.
Dubbed COVID-19, the novel coronavirus has killed over 2,000 people in mainland China and infected another 74,000.
COVID-19 has also spread to 25 other countries. On Thursday, however, China recorded only 600 new cases of the infection within its borders, down from over 1,700 new cases the day before, prompting Chinese authorities to announce that efforts to control the spread of the epidemicd are working, according to AFP.
On Wednesday, several hundred people aboard the Diamond Princess cruise ship – the largest coronavirus cluster outside China – disembarked after testing negative for the virus and staying in quarantine for two weeks. Two elderly former passengers died in Japan on Thursday from the virus, however, and Japanese officials have faced criticism for the decision to allow over 400 former passengers off the ship yesterday, reported AFP.
Edited translation from Al-Masry Al-Youm