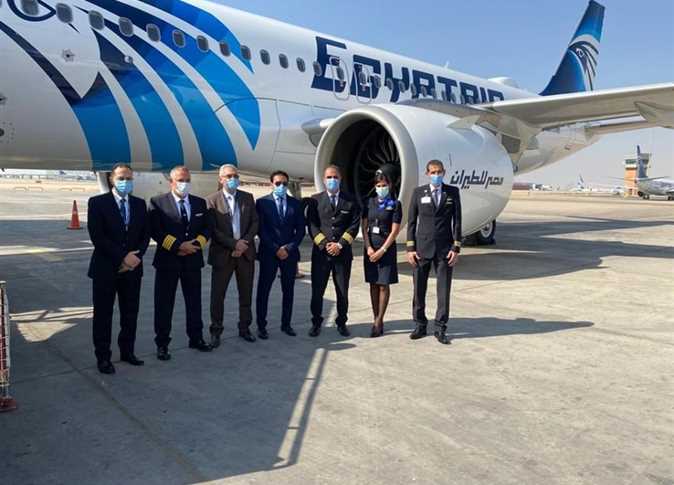 The Chairman of the Holding Company for EgyptAir Amr Abu al-Enein announced Tuesday that his company will launch a campaign to vaccinate all civil aviation sector and EgyptAir workers against the coronavirus.
The company will start vaccinating the crew at EgyptAir Airlines and customer service staff at various work sites in order to ensure their safety and the safety of passengers, which is done alongside the vaccination of medical personnel who are exposed daily risks of infection.
EgyptAir now requires customers traveling from Egypt to the Emirate of Sharjah and to Dubai and Abu Dhabi in the United Arab Emirates to bring a PCR analysis certificate confirming a negative COVID-19 result no less than 72 hours before flight departure time.
EgyptAir also requires that the presented certificate contains a QR Code showing an image of the original report for review by EgyptAir before departure and the airport officials upon arrival.