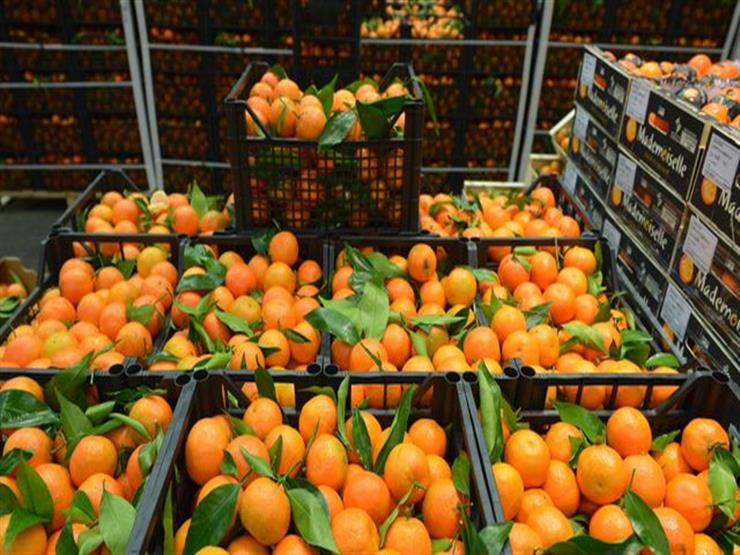 Egypt's Minister of Agriculture Ezz Eddin Abusteit said that Egyptian agricultural exports were able to penetrate new markets for the first time across 2018.
In statements on Friday, Abusteit said that these markets are in East Timor (Citrus) – Uruguay (Citrus and Grapes) – Canada (Grapes and Tomatoes) – China (Grapes and Beet pulp) – Myanmar (Citrus) – Indonesia (Potatoes and Garlic) – Taiwan (Garlic) – Japan (Fruits and Vegetables).
He added that the export of citrus fruit to Vietnam have resumed after a two-year halt, in addition to the export of grapes to Vietnam after agreement on the terms of export for their phytosanitary requirements.
Abusteit also said that the ban has been lifted by all Arab countries on Egyptian agricultural products, the rate of testing of citrus have been lowered in terms of the EU's phytosanitary provisions, and a new memorandum has been signed with Australia to include grapefruit in their imports.
He added that the efforts of the Central Department of Agricultural Quarantine at the Agriculture Ministry is continuing to open new markets for Egyptian products in order to increase exports for the benefit of national income.
Abusteit praised the quality of the Egyptian products, whether for domestic consumption or for export, as it has a distinguished reputation internationally with the certificate of countries and international organizations due to the application of international standards and requirements during the stages of irrigation, production, packaging and export.
Head of the Central Department of Agricultural Quarantine at the Agriculture Ministry Ahmed al-Attar said that 2018 witnessed a boom in the export of Egyptian agricultural products which exceeded 5.2 million tons, and 2019 is expected to increase further thanks to cooperation between the Agriculture Ministry and relevant ministries as well as the export council for agricultural crops.
Attar added that the Egyptian agricultural exports witnessed during 2018 saw an increase of 500,000 tons compared to the previous year.
He pointed out that agricultural exports for 2017 amounted to 4.74 million tons of 13 varieties of crops including citrus, potatoes, onions, strawberries, beans, pepper, cucumbers, pomegranates, eggplants, mangoes, garlic, guava and grapes.
Edited translation from Al-Masry Al-Youm