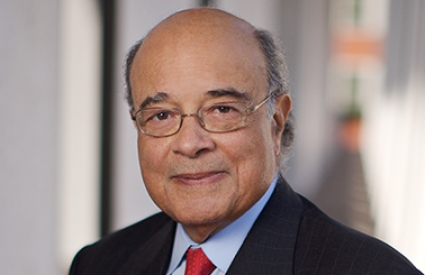 Egyptian-American infectious-disease expert Adel Mahmoud has died on June 21 in New York, US after suffering a brain haemorrhage.
Both Egypt's Ministry of Higher Education and Scientific Research and US Embassy in Cairo expressed their condolences on the death of the eminent professor who played a vital role in the development of lifesaving vaccines.
The embassy posted on its Facebook page that his work contributed to major advances in public health, particularly in women and children's health and that he worked hard to save millions around the globe.
Mahmoud was born in Cairo in 1941, and graduated from the University of Cairo's faculty of medicine in 1963. In 1971, he received a PhD from the London School of Hygiene and Tropical Medicine.
In 1973, he immigrated to the US and was appointed a postdoctoral researcher at Case Western Reserve University in Cleveland.
In 1988, Mahmoud was recruited by Merck&Co, a major American pharmaceutical company, where he headed its vaccination department. During his work at Merck, Mahmoud oversaw the development of several important vaccines, including the rota virus vaccine and HPV vaccine.
In 2011, Mahmoud joined Princeton University as a professor of molecular biology after retiring from Merck in 2006.