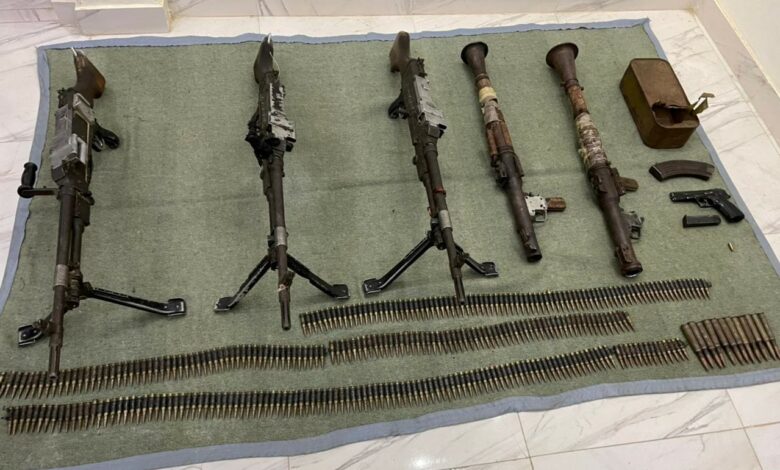 The spokesperson for the Egyptian Armed Forces, Gharib Abdel-Hafez, announced on Sunday the killing of four hostile militants during the past three days, while destroying several outposts used by the takfiris as a center for carrying out terrorist operations.
In a statement, Abdel-Hafez said that the Air Force managed to destroy three four-wheel drive vehicles and severas dens in North Sinai that the terrorist elements used to implement their schemes.
Authorities also managed to destroy a camouflaged four-wheel drive vehicle used by the militants to attack the armed forces, and seized two RPGs, three multiple machine guns, a pistol, and 60 bullets of different types.
During the search and raid in the village of al-Muqata, security forces seized various types of weapons, large quantities of ammunition of different calibers, and magazines.
They also seized explosive devices prepared for detonation, an explosive belt, sacks containing a high explosive material (TNT), electrical circuits prepared for detonation, and large quantities of food items, 21 mobile phones, and three laptops and tablets.
Abdel-Hafez assured that the armed forces will continue their tireless efforts to defeat terrorism to achieve security, safety and stability for the people of Egypt.