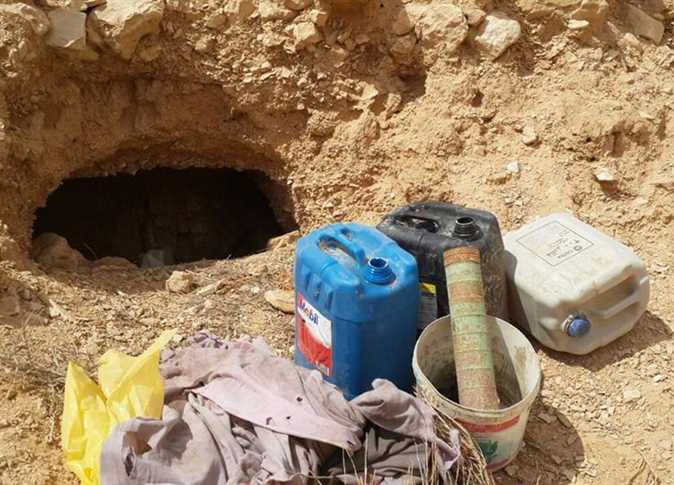 Egypt's army killed 3 highly dangerous Takfiris and arrested another in mid-Sinai, as part of the troops' continuous operations in the peninsula to uproot terrorists.
Military spokesperson, Tamer al-Refaei, said that the army's ground troops along with Air Force killed top ranked Takfiri elements, in addition to discovering and destroying four-wheeled vehicles that belonged to the aforementioned members.
Refaei said in a statement that the forces discovered and destroyed a special shelter belonging to the perpetrators, uncovering, inside, a number of hidden improvised explosive devices (IEDs) and some ammunition.
In related news, security forces at Ahmed Hamdy Tunnel in Suez seized a transport vehicle loaded with around a ton of Marijuana.
Legal action is being taken against the suspects by the proper authorities.
Refaei said that armed forces are continuing their efforts to pursue all criminal elements by combing through terrorist outposts and conducting raids, in order to ultimately annihilate terrorists completely from Sinai.