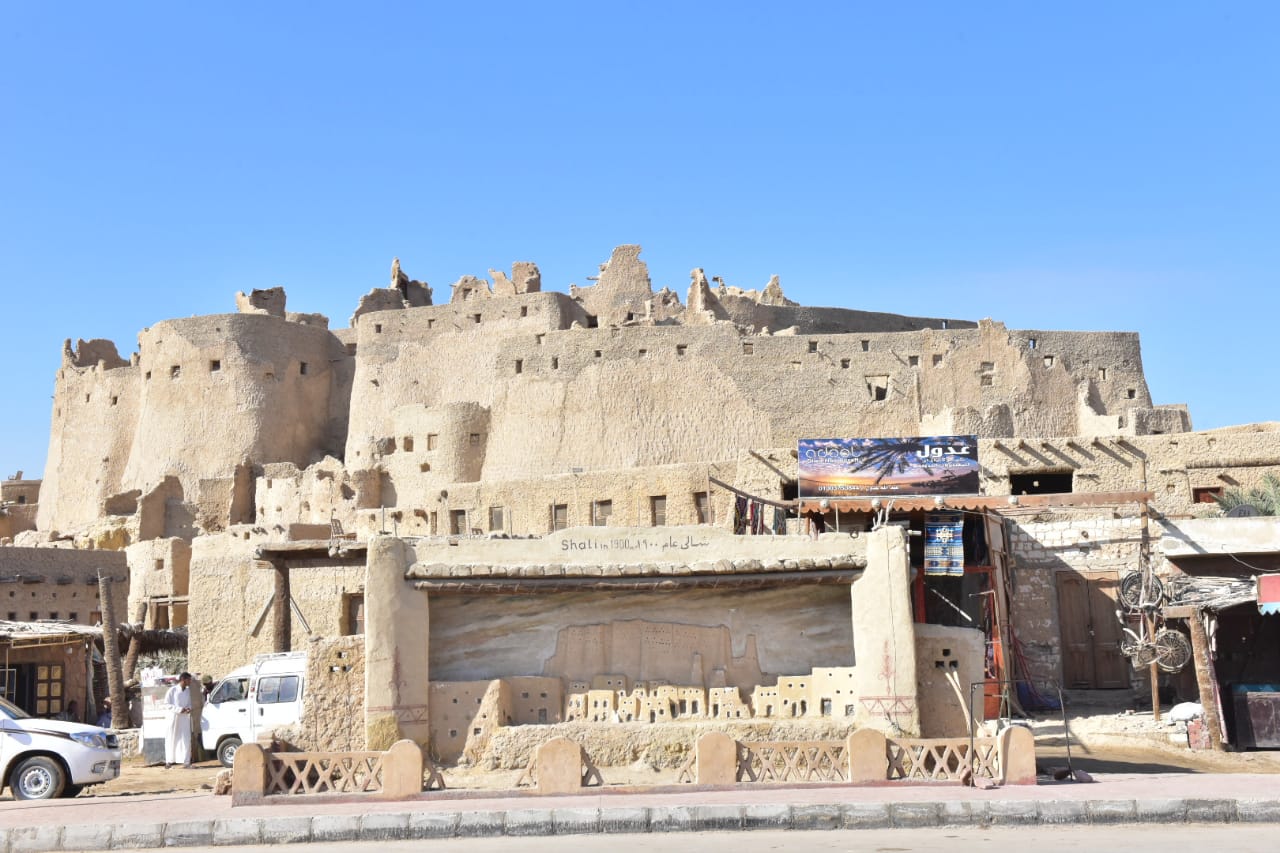 A group of Egyptian government officials, along with the European Union's delegation to Egypt inaugurated and toured on Friday the renovated Shali Fortress, located in Egypt's Siwa Oasis.
Attendees to the celebration and tour included Egypt's Minister of Tourism, Khaled Al-Anani, Minister of International Cooperation, Rania Al-Mashat, Minister of Environment, Yasmine Fouad, and the Governor of Matrouh, General Khaled Shoeib.
Ambassadors and Cultural Attachés representing a 20 countries also came to the event, seeking to explore opportunities to develop Siwa into an international hub of sustainable living and travel.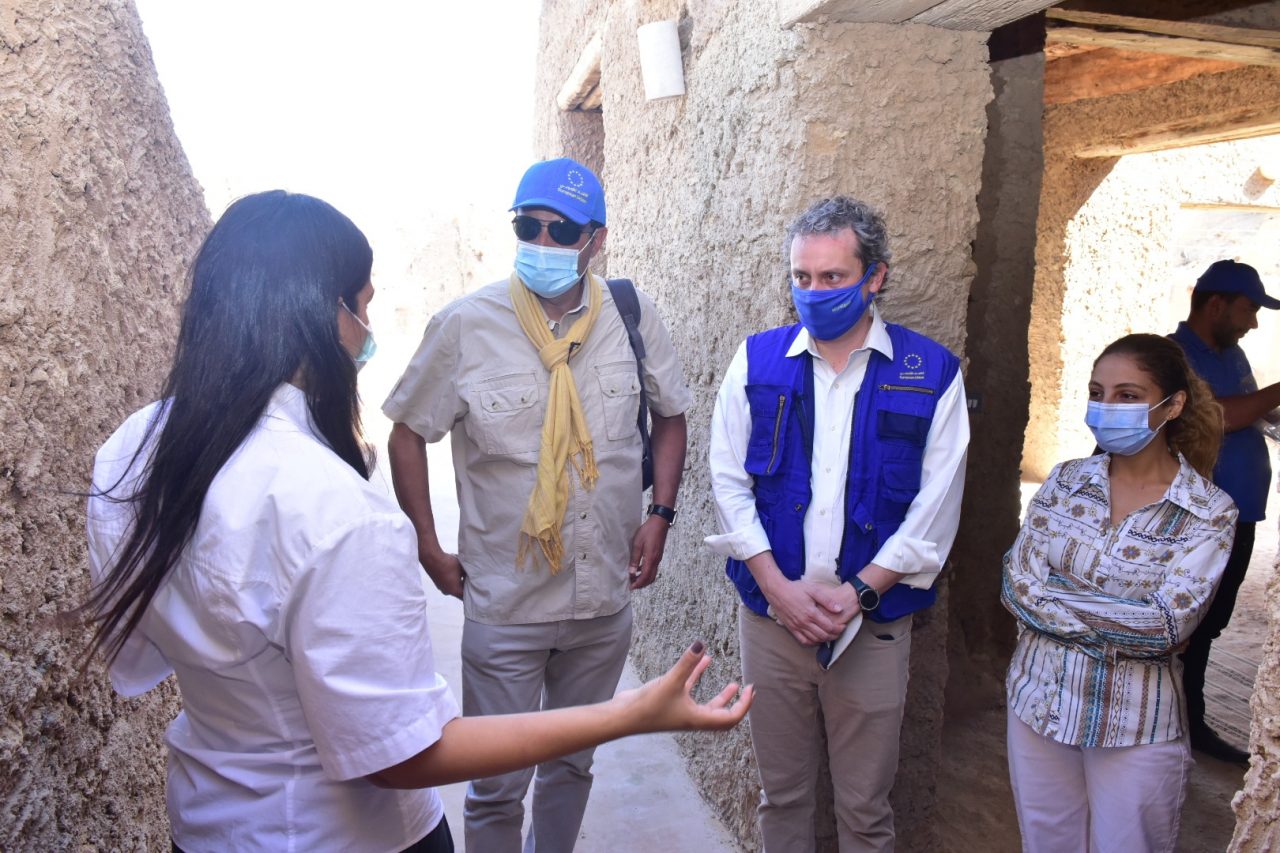 The revival of the archaeological site was funded by the EU, while the Environmental Quality International for Small and Medium Enterprise Development (EQI-SME) were responsible for the project's design and implementation.
The initiative, which began in 2018, aimed to restore the structure, which dates back to the 13th century and is made from salt, rock, mud, and plaster.
However, it did not stop there. EQI-SME was also able to establish an Earth Architecture Museum to showcase Siwa's unique architecture.
Additionally, the project restored commercial zones and  traditional marketplaces, upgraded environmental services, and established a Maternal and Child Healthcare Center.
Through restoring heritage sites in the area and providing essential services, the initiative brought more economic empowerment to the residents of Siwa and improved their quality of life.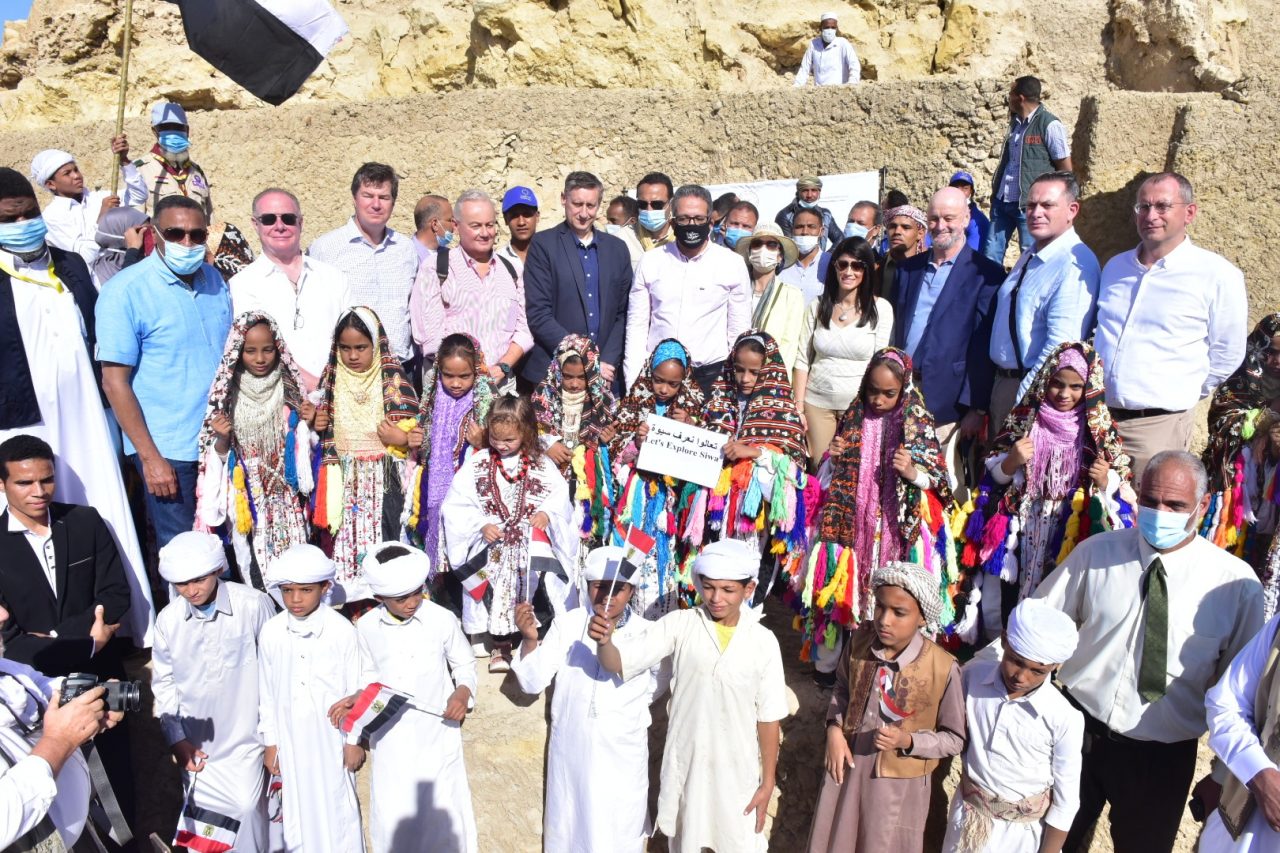 The Egyptian Ministers stated that the project marks an opportunity for partnerships between different communities, as well as the public and private sector.
Mashat highlighted the importance of collaboration between local communities and international cooperation, saying that it is the only way to promote sustainable growth.
Fouad went on to say, "Connecting people with each other is key for human development, connecting people with nature is essential for natural resource preservation, but connecting people with each and with nature, is the foundation for sustainable development."