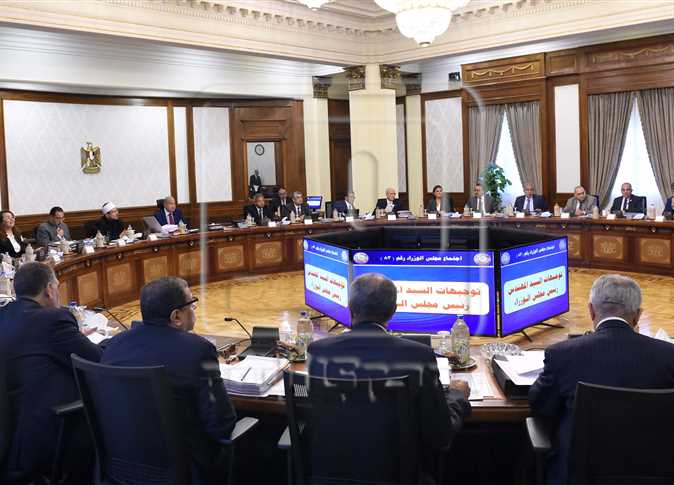 The Egyptian cabinet approved on Wednesday the proposed state budget for fiscal year 2019/2020 as part of preparations to send it to parliament for discussion and approval. The new state budget will take effect from July 1.
Prime Minister Mostafa Madbouly said the new state budget is "historic," referring to its increased allocations for social protection programs that support growth and encourage justice and economic stability, thus contributing to the completion of economic reform programs.
Madbouly stressed that in its new budget, the government is keen to increase allocations available for education and health, as well as to increase allocations for labor training and the rehabilitation of young people to the labor market.
He pointed out that the new budget will continue to rationalize spending and achieve objectives of sustainability for public finance indicators, in parallel with working to push economic activity toward creating real jobs.
Madbouly pointed out that in an unprecedented amount, government investments in the budget will be LE130 billion, an increase of about 30 percent from last year.
Finance Minister Mohamed Maeit said that the new budget aims to increase allocations in support of productive economic activity, to increase growth rates and provide adequate employment opportunities by supporting the industrial and export sectors, and to stimulate consumption and private investment.
He pointed out that the new budget for 2019-2020 is a human development budget because of its focus on funding programs that reform the education system, improve health services and allocate more money for the training and rehabilitation of young people to the labor market.
Maeit added that the foundation of the budget is a commitment to reducing the public debt to 89 percent of the GDP and achieving an initial surplus of about 2 percent of the GDP and reducing the total deficit to about 7.2 percent of the GDP.
Over the next three years, the government aims to gradually reduce the rate of public debt percentage of the GDP to 80 by the end of June 2022 and to achieve a sustainable annual surplus of 2 percent of the GDP until 2021-2020, he added.
Maeit stressed that the government will continue with programs to restructure the state's financial assets, and will expand public-private partnership programs in the fields of investment and management of state assets.
Minister of Planning, Follow-up and Administrative Reform Hala al-Saeed said that the sustainable development plan for 2019/2020 aims at achieving an economic growth rate of 6 percent in addition to working to control the rate of population growth, which should reach 2.3 percent in 2020, reflecting an average per capita income.
Saeed added that the plan aims to increase total investments to LE1.17 trillion during the year 2019/2020 and achieve an investment rate of 18.6 percent.
Edited translation from Al-Masry Al-Youm