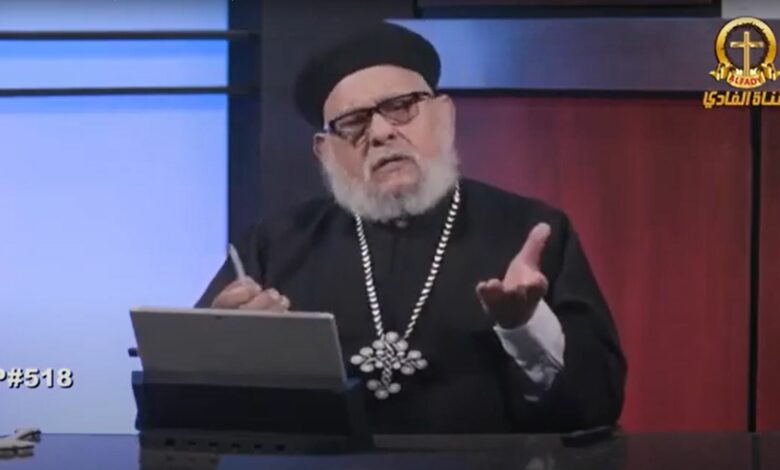 The Egyptian Coptic Orthodox Church stepped into row over remarks by controversial priest Zakaria Botros.
The church on Saturday issued a statement, the first of its kind on Botros, saying that "we preserve our love and full respect for all our Muslim brothers."
Botros earlier in November said that Muhammad, the prophet of Islam, "was drunk when he wrote the Quran."
His remarks caused outcry among Muslims who called that the estranged priest be tried over contempt of religion.
However, despite being an Egyptian national, the priest has resided in the United States since 2003.
The Egyptian Coptic Orthodox Church said that Botros' ties with the church severed in 2003 since he applied for the settlement of his pension from working in the priesthood, and the request was accepted by Pope Shenouda III on January 11 of the same year.
Since that time, he is no longer affiliated with the Coptic Orthodox Church or practicing any work in it, the statement assured.
It added that "then he went to the United States, and some hosted his meetings in homes and hotels, and the Diocese of Los Angeles warned its people not to host him at that time."
"We reject the methods of abuse and defamation because they are not compatible with the true Christian spirit, and we preserve our love and full respect for all Muslims" the statement said.
Botros has been disseminating his ideas through Al-Hayat TV, which has been broadcasting from the United States since 2003.
The channel suspended Botros' program after BBC Arabic's investigative report about the Christian converts in the Arab world. The channel did not announce at the time the reason for stopping the program.
In April 2011, Botros established his own channel, Al-Fady, which also broadcasts from the United States, but he did not change his habit of attacking Islam and its prophet.