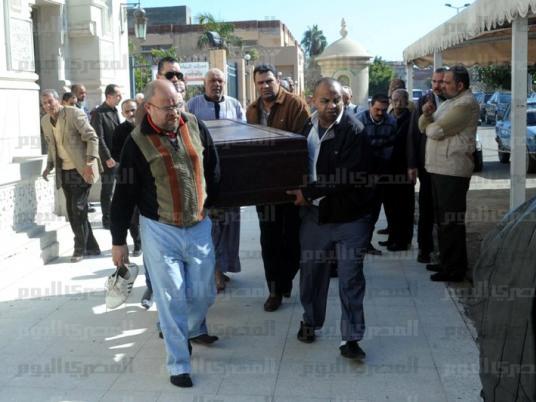 Egyptian Comedian Wahid Seif was buried on Sunday in Alexandria a day after he died in Cairo after suffering a drop in his blood circulation. He was 79 years old.
Al-Masry Al-Youm reported that his funeral was attended by family members and friends, while high profile actors, actresses and public figures were absent.
He played comedy roles for 40 years and starred in several plays, while his cinematic roles tended to be as a supporting actor.
Seif was born in 1934 in Alexandria. During his university years he played tragic roles in William Shakespeare plays while studying history, but after becoming a professional actor in Cairo he sought out comedy roles.
His cinema debut was in "My Wife and the Dog" in 1971, a film that is widely considered to be one of the best Egyptian films in the 20th century. He later starred in "Al-Sokkareya," "Karnak," "Al-Mozneboun" and "Wekalet al-Balah," all of which were written by Nobel prize winner Naguib Mahfouz.
Among his comedy films were "Sayed al-Atefy," "Mohamy Kholaa" and "Ayez Haqqi." His television series include "Al-Mal Wal Banoun" and "Rehlet Aboul Ela al-Bishry."
The late actor has a son, Ashraf Seif, who is also an actor.