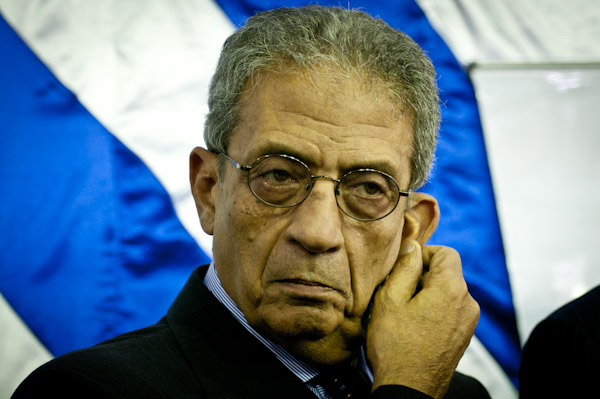 Egyptian Congress Party head Amr Moussa tweeted on Thursday that the party's youth members would participate in Friday's demonstrations, which activists are calling "Egypt for All."
"We are going in defense of the right to peaceful protest, a befitting constitution and justice," he wrote on Twitter."Egypt does not belong to one of her sons without the other."
The demonstration demands a constitution that satisfies all segments of society, eradicats poverty, creates justice, establishes a minimum and a maximum wage, achieves retribution for the martyrs of the revolution, and retries those acquitted for the killing of the martyrs.
Yousry Hammad, spokesperson for the Salafi Nour Party, said his party would not take part in Friday's protests.
"We prefer to participate in the rebuilding of the country," Hammad said.
Edited translation from Al-Masry Al-Youm