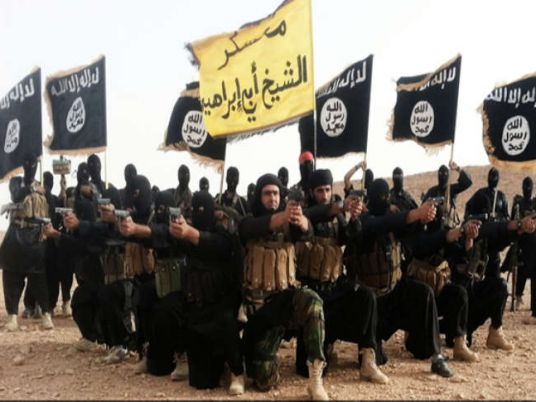 The Abdeen Urgent Matters Court ruled on Sunday to brand militant group Islamic State a terrorist entity following a petition by an Egyptian lawyer.
Security concerns soared in Egypt as a Sinai-based militant group, Ansar Bayt al-Maqdis, also branded by Egypt as a terrorist organization, pledged allegiance to the IS which controls large swathes of Iraq and Syria.
A US-led coalition is currently carrying out air strikes against IS strongholds in Iraq and Syria.
Earlier this month, security authorities said they had arrested a number of returnees from Iraq and Syria who were feared to have links to the group which seeks to establish a caliph in the Arab region.