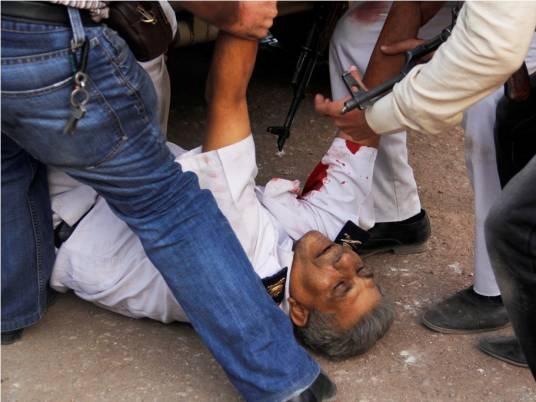 An Egyptian judge sentenced 185 people to death on Tuesday over an attack on a police station on the outskirts of Cairo last year in which police officers were killed.
The ruling is preliminary and subject to a lengthy appeals process. It also goes to the country's top religious authority for approval although his opinion is not binding.
The sentence comes days after another court dropped charges against Hosni Mubarak over the killing of protesters during the 2011 uprising that ended his 30-year rule.
The attack on the Kerdasa police station took place on Aug. 14, 2013, the day that Egyptian security forces cleared two protest camps in Cairo, killing hundreds of people in one of the bloodiest episodes in the country's modern history.