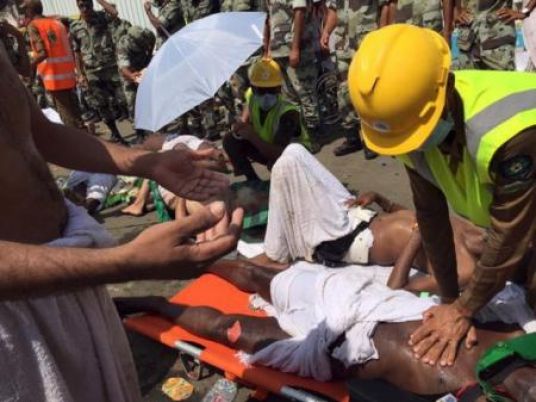 The death toll among Egyptians in the Hajj stampede has risen to 158 while the number of missing pilgrims amounts to 80, Ambassador Adel al-Alfi, the Egyptian Consul General in Jeddah, announced Thursday.
The consulate staff met with Hajj mission officials to revise the information of dead, missing and injured pilgrims, said a statement by the Consulate on Thursday.
The statement said the consulate is coordinating with Hajj mission officials and Saudi authorities regarding the remaining missing or unidentified pilgrims.
DNA tests for unidentified pilgrims will take some time, said the statement.
Edited translation from Al-Masry Al-Youm