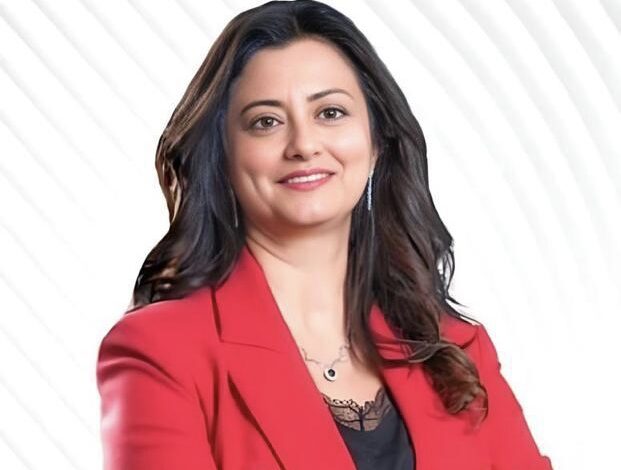 Egyptian dentist Nevine Elwahsh has been selected amongst the top ten women working in the health sector for 2023 by the "Healthcare Everything" international magazine.
She has received recognition for her enormous contribution and constant efforts in organizing medical convoys and free clinics across villages throughout Egypt, alongside educating the women there about health awareness.
Driven & passionate
Wahsh is renowned for her dedication and compassion among the healthcare community in Egypt. Her impact on improving healthcare access in underprivileged communities has gone far beyond "the work"; she has also become a role model for aspiring healthcare professionals.
While she does provide a range of medical services to her private patients, Wahsh has been mainly driven by a desire to go the extra mile for the public healthcare sector – especially for those who cannot afford private medical care.
Patient care should always be a priority for leaders, she said, as it is the entire purpose of the healthcare industry.
Prioritizing healthcare not only "ensures better treatment for patients, but also leads to better patient outcomes and satisfaction", she explained.
A distinguished career history
Besides her considerable experience in the healthcare industry for years, Wahsh also received an excellent, all-round education.
She obtained her bachelor's degree from Ain Shams University in Cairo, and her master's degree in dental implantology from New York University. She also obtained a fellowship at the Royal College of Surgeons of Edinburgh, London, and a diploma in women's health and international human rights from Stanford University in California, US.
She also has a master's degree in nutrition from the European Nile University in the UK.
Wahsh launched her professional career in the healthcare sector immediately after graduating in 2003, and practiced working in government clinics, which exposed her to immense number of patients and cases.
After that, she moved to the larger Good Shepherd Hospital in the downtown area. It represents a crucial phase in her career journey where she notched-up conspicuous success, she explained.
She currently works in Hayat Dental Hospital, where her work covers all dentistry brunches, including dental treatment, dental implants and cosmetic dentistry, as well as performing oral surgery & under general anesthesia.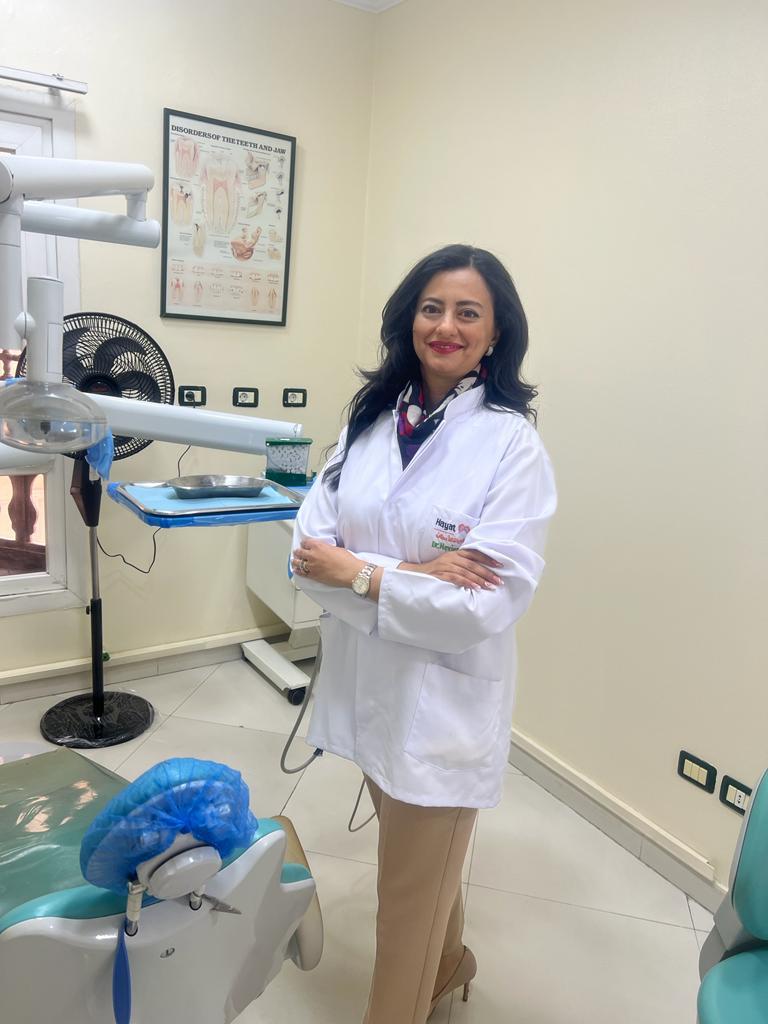 Healthcare for all
Wahsh has a noble ambition – making all health facilities accessible to the entire community, especially poorer patients who cannot afford private treatment.
This prompted her to participate in volunteer activities and work towards providing free medical services to low-income communities in Egypt.
Wahsh sets out with her medical team in mobile clinical units to villages and poor areas, aiming to grant medical services to those lacking access to healthcare facilities.
The unit contains four clinics – a dental clinic, a general internal medicine clinic, a gastroenterology clinic, and an ophthalmology clinic.
Wahsh and her team provide free clinical examination and treatment, alongside free medication for patients who cannot afford the costs of examination and treatment.
Futuristic plans
Wahsh seeks to use technology to enhance the quality of healthcare provided to patients, as technological advancements can play a pivotal role in facilitating and improving the communication between doctors and patients.
The advanced technological developments in the healthcare sector help provide tailored services which suit each patient's medical conditions and needs. Her team utilizes advanced software that contains all clinical and pathological data related to the patient's history.
They can also print prescriptions and send them to the patient via email or even social media, which serves as an effective marketing tool for new special offers at the clinic.
For 2023 and beyond, Wahsh aspires to elevate the efficiency of technical equipment at private clinics, and expand her medical team to better accommodate a wider range of treatment for patients.