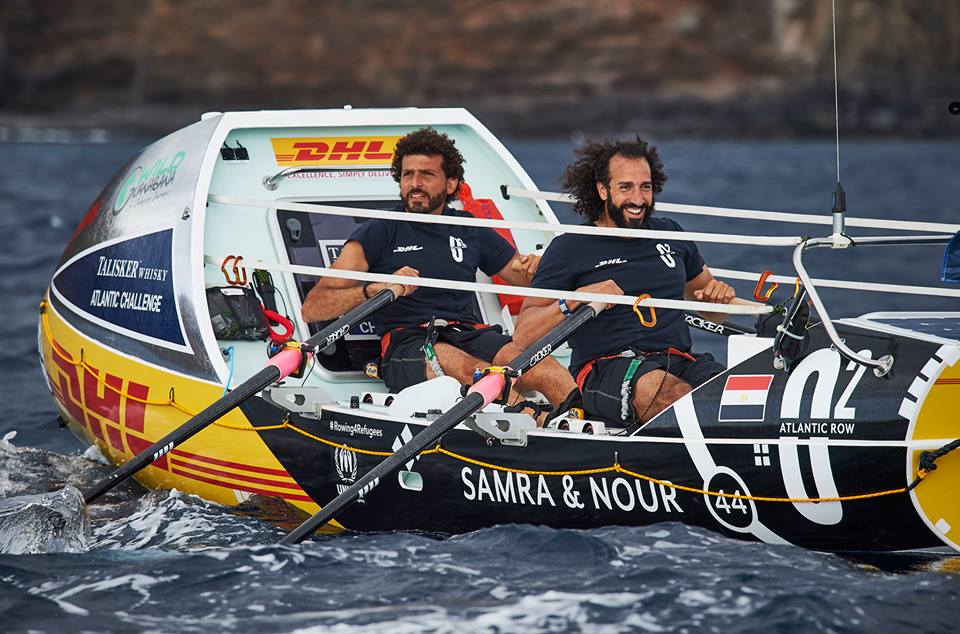 Egyptian duo Omar Samra and Omar Nour were rescued on Friday evening after they went missing for 11 hours during their strive to row 5000 kilometers across the Atlantic Ocean, Atlantic Campaigns, the rowing organizer said on Friday.
The Spanish ocean rowing organizer posted on Facebook that Team O2 activated the Emergency Position Indicating Radio Beacon (EPIRB) on their ocean rowing boat at 9:35 am, after they were unable to contact the Atlantic Campaigns' Duty Officers.
The company said it got its two Atlantic Campaigns Support Yachts to search for the two young men.
"At the time of writing, our Duty Officers have been unable to make contact with Team O2. Atlantic Campaigns are working closely with MRCC Falmouth; a commercial vessel has been diverted to the area and both Atlantic Campaigns Support Yachts have been tasked to the team," the company said on Friday.
11 hours later, the Atlantic Campaign announced that Samra and Nour had been rescued.
The company is expected to release more details about what happened, and the rescue mission on Saturday.
Team O2 has been rowing since December 12, joining other athletes for what is dubbed as "the world's toughest row." They set out from the Canary Islands, and were aiming to reach Nelson's Dockyard in Antigua as part of the Atlantic Challenge.
Their final training before their adventure started was a 60-hour row in October off Gran Canaria, close to where the challenge kicked off.
The ocean is a new challenge for Team O2, even though they are no strangers to the adrenaline.
Samra was the first Egyptian to climb Mount Everest and the so-called 7 Summits when he scaled the highest mountain on each continent. He also skied to the North and South Pole. On his part, Nour, who once weighed 105 kilograms, and is diagnosed with diabetes, is now a professional triathlete and an advocate for an active, healthy life.