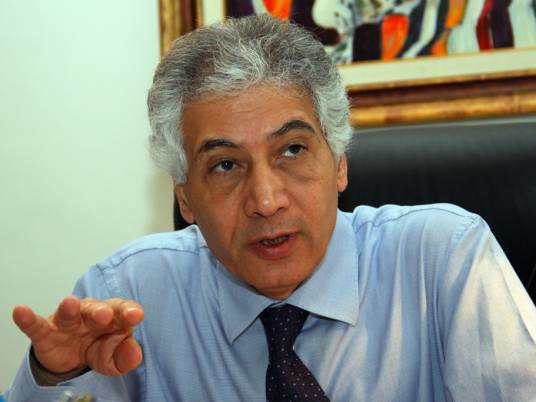 Finance Minister Ahmed Galal has said Egypt's economic and financial situation has improved since June.
Galal pointed to exchange rate stability, dwindling dollar-trading on the black market and a marked difference in the currency rate as proof that Egypt's economy is on the mend following weeks of violence. He also referred to an increase in foreign cash reserves to around US$19 billion.
The minister pointed out that improved availability of food supplies and petroleum demonstrated the direction the country's economy is headed. Galal said that early gains were made as a result of reforms made by the interim government, as well as Arab financial aid.
The government, according to Galal, is trying to boost the economy and reduce Egypt's budget deficit from 14 to 9 percent.
The Egyptian economy has been negatively affected by two revolutions that ousted ex-presidents Hosni Mubarak and Mohamed Morsy in 2011 and 2013.
Foreign cash reserves declined due to investments affected by the unpredictable security situation.
Several Gulf countries, including Saudi Arabia, Kuwait, Bahrain and the United Arab Emirates, meanwhile offered financial aid and fuel supplies to Egypt following the overthrow of Morsy. The aid package is estimated at around US$12 billion.
European and Western countries have meanwhile threatened to suspend aid and economic cooperation with Egypt in the aftermath of violence between security forces and pro-Morsy protesters.
Edited translation from Al-Masry Al-Youm