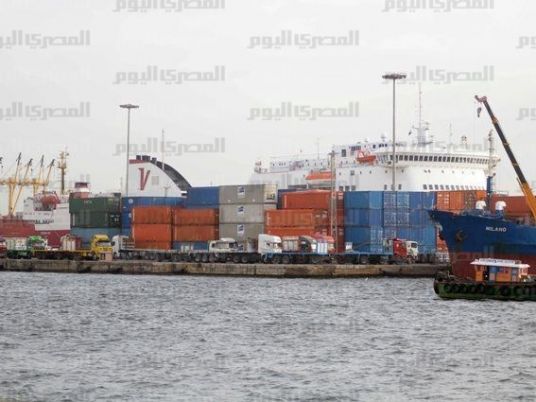 Egypt's Trade and Industry Minister Tareq Qabil said on Tuesday that Egyptian commodity exports to the Spanish market made big growth over the past year.
Commodity exports reached about 640.5 million euros in 2017, up from 420.5 million euros in the year before, with a 52.3 percent increase.
Qabil said that this came as a result of the increase in Egyptian products' competitiveness and faith in the huge market.
This data came in a report released by the Ministry of Trade and Industry on the volume of trade movement between Egypt and Spain.
Qabil said Egypt's imports from Spain decreased to 1.26 billion euros in 2017, down from 1.38 billion euros the year prior, with a decrease rate of 8.6 percent.
The minister said that the total volume of trade between the two countries witnessed a significant development during last year and reached 2.39 billion euros, compared with 2.20 billion euros in 2016, increasing by 8.4 percent.
He pointed out that the growth of trade volume between the two countries contributed to reducing the trade balance deficit by 76.5 percent, to record 133.3 million euros in 2017 compared with 568.7 million euros in 2016.
Meanwhile, First Undersecretary of the Trade and Industry Ministry, Ahmed Antar, said that the development of trade movement between Egypt and Spain crowned the efforts of the Egyptian trade representation office in Spain as well as the promotion of campaigns organized by the ministry to market Egyptian products at specialized trade fairs in Spain.
He pointed out that Egypt's exports to Spain include iron, steel, organic chemical products, cement, clothes, glass and aluminum.
Edited translation from Al-Masry Al-Youm