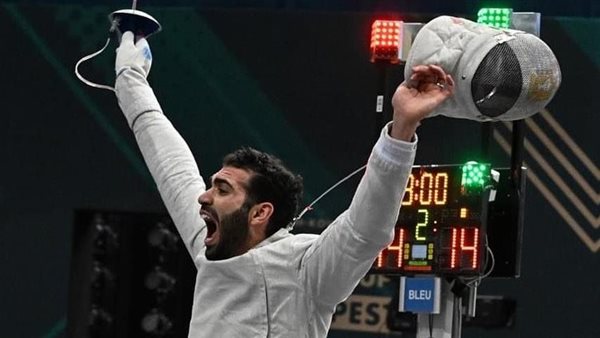 Egyptian fencer Ziyad al-Sisi garnered the bronze medal in the fencing competitions at the World Fencing Championship currently held in Italy.
The Board of Directors of the Egyptian Olympic Committee, headed by Hisham Hatab, congratulated the Egyptian Fencing Federation, headed by Abdel Moneim al-Husseini, following the victory.

The Egyptian Olympic Committee expressed sincere its congratulations to Sisi for his honorable performance in the competition.
The board affirmed that Egyptian athletes are achieving many sporting successes recently thanks to the support of the Egyptian government and President Abdel Fattah al-Sisi, who gave Egypt's athletes unprecedented support.