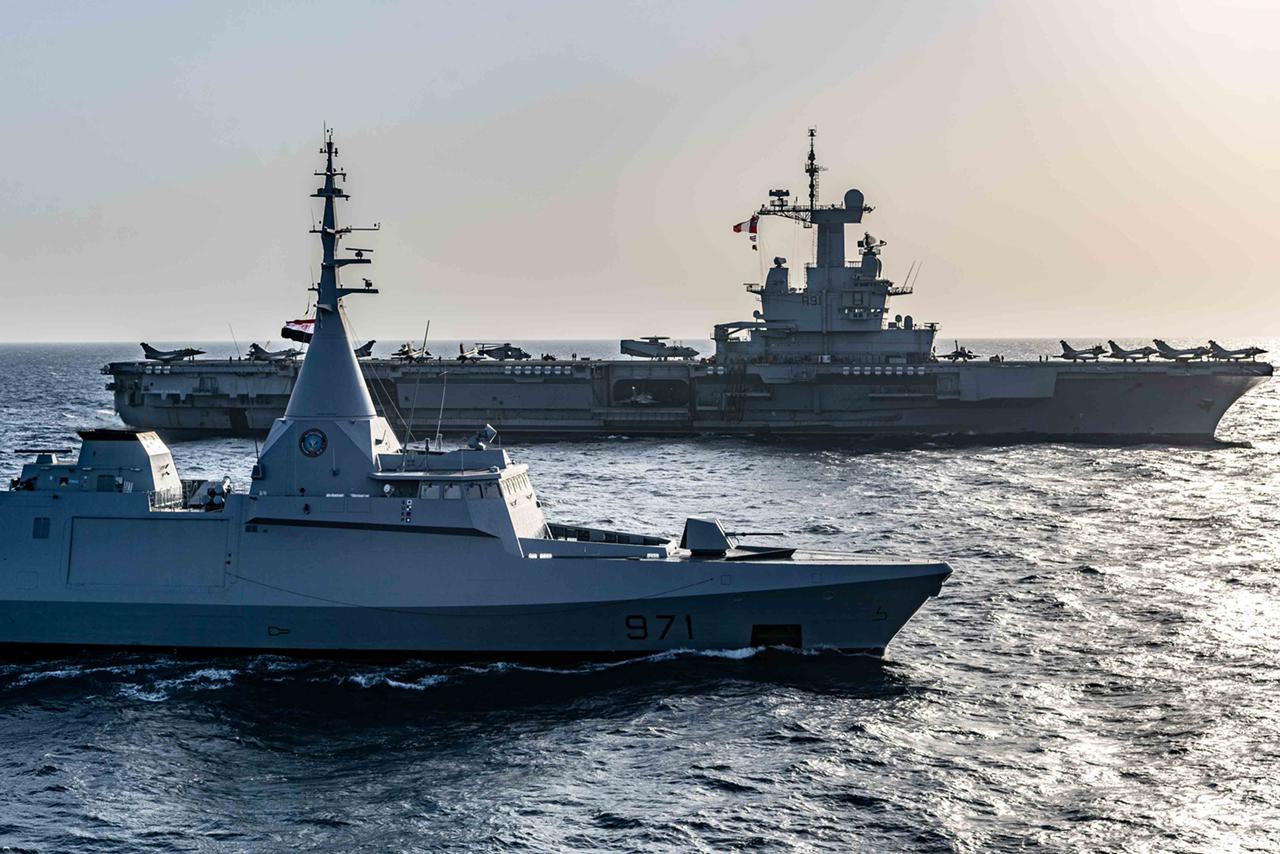 The Egyptian Navy carried out joint maritime training with French forces in the Red Sea on Sunday, as part of an ongoing Egyptian initiative to strengthen military cooperation with friendly countries.
Egyptian military spokesperson Tamer al-Refai said in a Facebook statement on Sunday that the training was attended by the Egyptian al-Fateh frigate, and the French aircraft carrier Charles de Gaulle, Europe's only nuclear-powered aircraft carrier.
The training included nighttime sailing activities, maintaining defense while upholding short and long-distance formations, and helicopter landing.
The two forces previously carried out exercises on March 8.
Refai stated that the recent exercises performed by Egypt and France reflect the positive development and technological breakthroughs the Egyptian Navy has witnessed in recent years.
He added that the exercises show the strength of the pair's bilateral relations, as well as their commitment to upholding security and stability in the region.