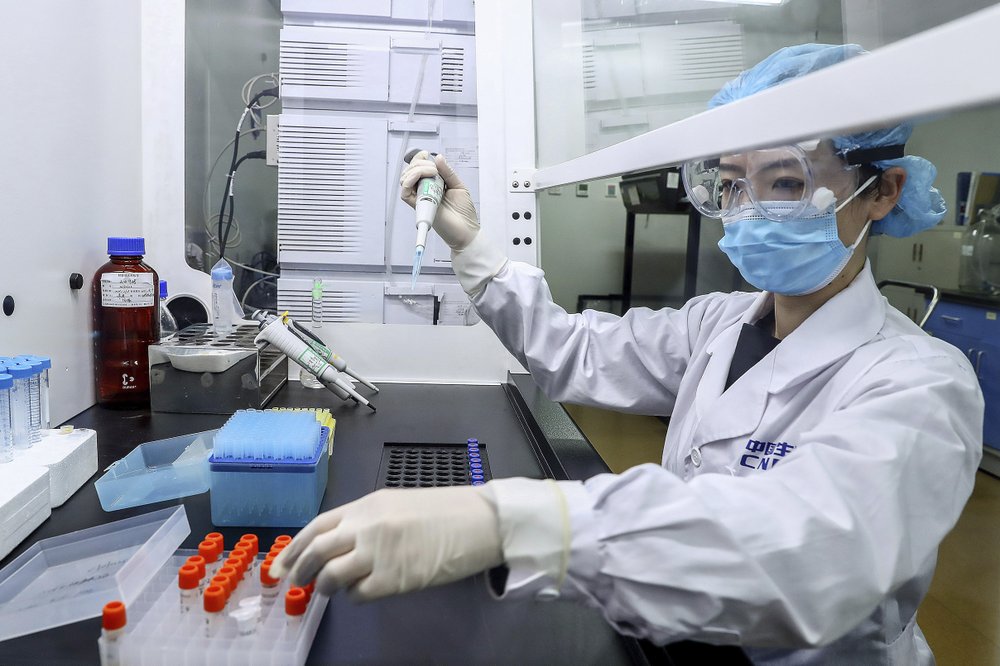 Egyptian Health and Population Ministry on Sunday announced several potential side-effects from the Sinopharm COVID-19 vaccine:
Pain, redness, stiffness and itching at the area of the vaccination.
Increase in body temperature, headache.
Fatigue, nausea, and vomiting.
Diarrhea, cough, and allergies.
Muscle pain.
Joint pain and lethargy.
Muscle cramps
The ministry added that these symptoms will generally not require any treatment and will pass on their own.
The Chinese Embassy in Cairo announced last week that Beijing will give Egypt 300,000 doses of coronavirus vaccine for free, sufficient enough to vaccinate 150,000 people.
The embassy statement did not clarify the type of vaccine China would be gifting Cairo. The two major vaccines coming from China are Sinopharm and Sinovac, the latter of which does not yet have approval in Egypt.
Earlier in January, Egypt had started vaccinating medical teams with the Sinopharm vaccine, which has a reported 86 percent efficacy against the virus based on an interim analysis according to UAE government media.
The Presidential Advisor for Health and Prevention affairs Mohamed Awad Tag al-Din said that diversity of vaccine sources is of the utmost importance to ensure there are enough, and Egypt seeks to obtain an extended supply of safe vaccines to combat the virus.