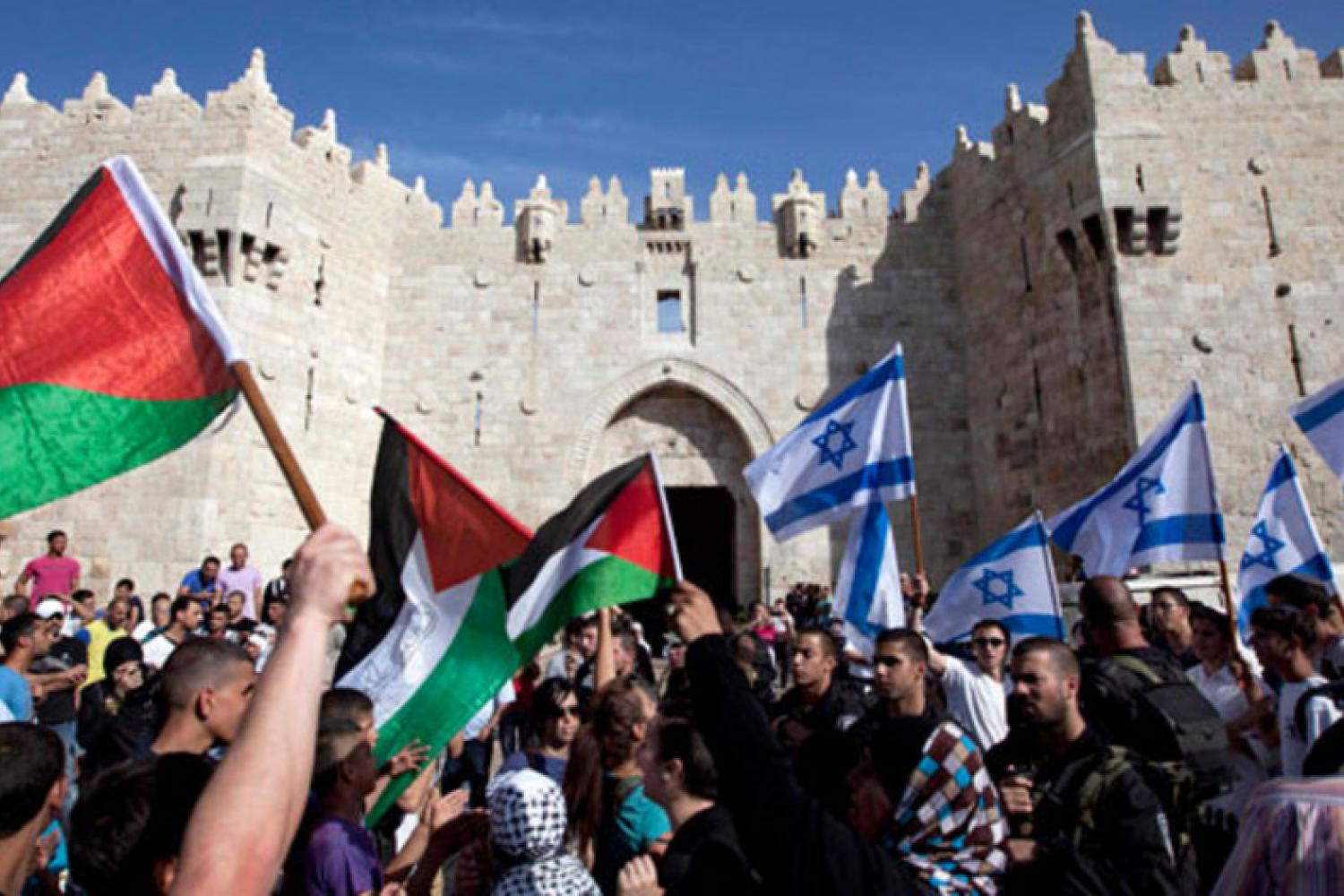 Egypt's Foreign Minister Sameh Shoukry on Wednesday spoke on the phone with his Israeli counterpart, Gabi Ashkenazi, to prepare for a meeting between Egypt, Jordan, France and Germany aimed at advancing peace efforts between Palestine and Israel in coordination with the United States.
Shoukry also made a phone call to Palestine's Minister of Foreign Affairs Riad al-Maliki to discuss the Palestinian cause.
In meeting with Maliki and Jordanian Foreign Minister Ayman Safadi in December, Egyptian President Abdel Fattah al-Sisi  assured that the Palestinian issue was a constant priority for Egypt.
He stressed that efforts are still continuing to restore the Palestinian people to their legitimate rights and establish their independent state according to the international legitimacy references – while taking into account recent global and regional changes.
The president also stressed on the importance of uniting Arab and international efforts to move effectively during the coming period to reactivate peace talks and overcome prior challenges.
The upcoming conference comes as Israel has normalized ties with Bahrain, the United Arab Emirates, Sudan, and Morocco.
The new agreements have triggered massive protest from Palestine and its other ally countries, as their hopes for other Arab states to use the Palestinian cause as leverage evaporates.
Moreover, Israel continues to build illegal settlements in the Palestinian-controlled West Bank, a move that was condemned in December by Shoukry.
Peace Now, an Israeli group that surveils settlement activity, reported settlement construction in 2020 to be at its highest since 2012.