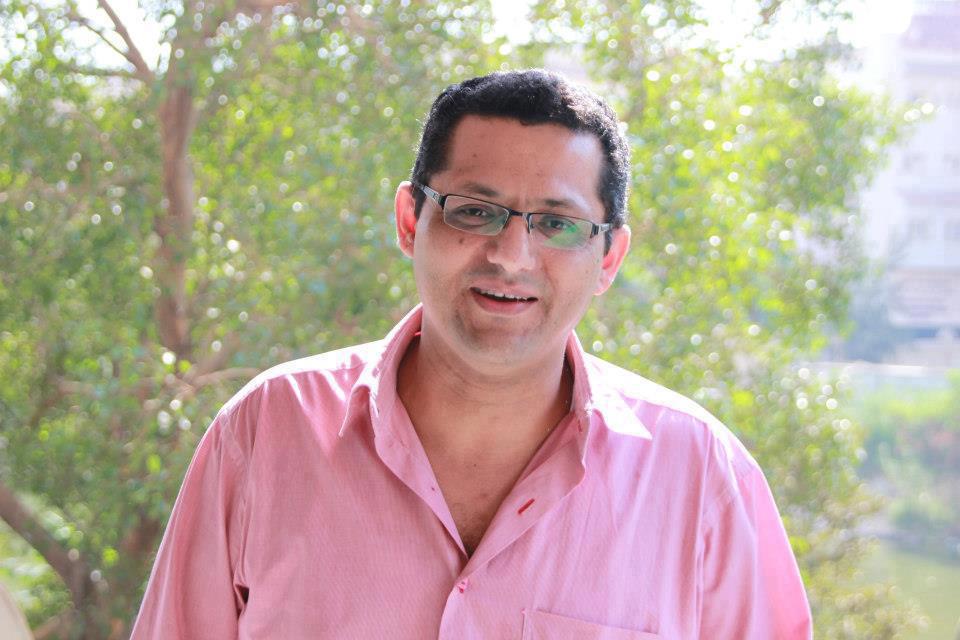 Journalist and former undersecretary of the Egyptian Journalists Syndicate, Khaled al-Balshy, stood out among 300 nominees and won the Nelson Mandela – Graça Machel Innovation Award on Monday, after being recognized by the international NGO, CIVICUS, for his progressive activism in Egypt over the past year.
Al-Balshy, who remains a current board member of the syndicate, is also editor-in-chief of the al-Bedaiah news website, which was blocked by the Egyptian government in June 2017.
The Nelson Mandela – Graca Machel Innovation Award is presented by CIVICUS each year to four winners in four different categories, including two individuals and two organizations.
Al-Balshy won the award for Individual Activists for his bold pursuit of free speech over the past year.
"This Award is a powerful recognition of all who are defending freedom of the press in Egypt. It is also a message to the more than 20 imprisoned journalists that their voices are still able to penetrate even the walls of prison," al-Balshy remarked defiantly after being awarded.
CIVICUS, who presented the award, are a global network comprising of 200 civil society organizations and hundreds of activists who work tirelessly to promote citizen action and a stronger civil society around the world.
Nominees for the award were – for the first time – chosen by the Elders, an international NGO founded by Nelson Mandela in 2007 to promote peace and human rights. Currently, the NGO is chaired by the former UN Secretary General, Kofi Annan.
Mary Robinson, a member of the Elderly and the former president of Ireland, was full of praise for al-Balshy, "many strong chances begin with seeing a brave individual, and we celebrate Khaled's courage and want him to know that the elders are walking with him."
Al-Blashy will be honored at a ceremony on December 7 in Suva, Fiji as part of the International Civil Society Week.
The other winners came from Ghana, Nigeria, and Germany, with their respective categories being Youth Activists, Civil Society Organization, and Brave Philanthropy.