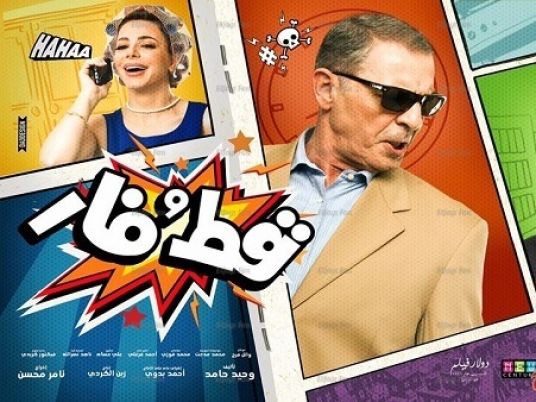 The Saudi-led coalition waging a war in Yemen said on Sunday that an Egyptian expat was killed in Saudi Arabia after seven ballistic missiles were launched by Houthi rebels from Yemeni territory targeting a number of Saudi cities, including the capital Riyadh.
On Sunday night, a representative of the coalition, made up of nine Arab and African countries, said that its air defense forces managed to intercept the seven missiles.
According to the official Saudi news agency, the Egyptian was killed by shrapnel from a missile that hit his home in Riyadh. Two other Egyptians were injured in the attack.
The spokesman of the coalition forces Colonel Turki al-Maliki said in a statement published by the Saudi Press Agency: "This evening, the air defense forces of the coalition spotted the launch of seven ballistic missiles from Yemen  towards Saudi Arabia, three of them were towards the city of Riyadh and one towards Khamis Mushayt ,one towards Najran and two towards Jizan. These missiles were launched randomly and absurdly to target civilian areas with a population, where they were all intercepted and destroyed".
He added, "the interception of these missiles resulted in the spread of some shrapnel that badly affected residential neighborhoods and led according to preliminary information until the preparation of this statement to the martyrdom of an Egyptian expat and material damage to civilian objects will be announced details in this regard later by authorities".
Houthi rebels fired a barrage of ballistic missiles targeting Saudi Arabia on the third anniversary of a Saudi-led war in Yemen.
The casualties were the first in Saudi Arabia's capital since the war in Yemen began in March 2015, though previous rockets fired by the Yemeni rebels have caused deaths in other parts of the kingdom.
The Houthis said they launched a missile attack targeting Riyadh's King Khalid International Airport and other sites, again showing their ability to strike deep into the neighboring kingdom amid the stalemated war in Yemen, the Arab world's poorest country.
The barrage will likely spark new criticism of Iran's role in the conflict as well, as the Houthis identified some of the missiles fired as a type that the United Nations and the West say comes from Tehran.