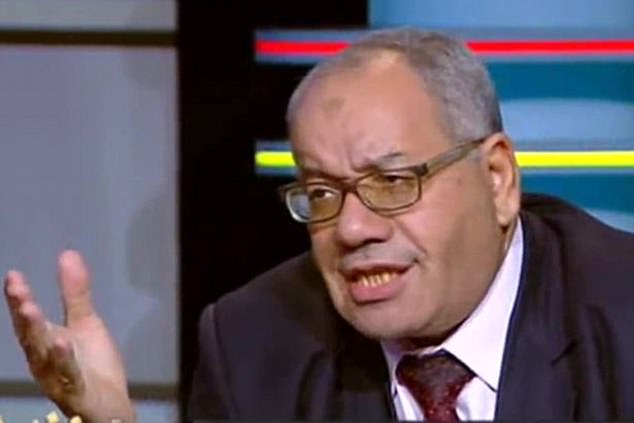 Cairo's Public Prosecution referred lawyer Nabih al-Wahsh to the State Security Misdemeanor Court on Sunday over charges of "disrupting civil peace and harming the public interest" by inciting sexual harassment against women.
The court ordered the first session of the trial to take place on December 2.
Al-Wahsh prompted outrage earlier in November for saying that raping and harassing women who wear revealing clothing such as ripped jeans is a "national duty".
Al-Wahsh, a prominent conservative, made the controversial comments during a TV panel show that was debating a draft law on prostitution.
"Are you happy when you see a girl walking down the street with half of her behind showing?" the lawyer said on the show al-Assema.
"I say that when a girl walks around like that, it is a patriotic duty to sexually harass her and a national duty to rape her," he added.
Following his comments, a number of Egyptian women MPs called on the country's High Council of Media to take action against "irresponsible voices" that demean Egyptian women on TV.
Egypt's National Council for Women announced plans to file a complaint against the TV channel. It also issued a plea for media outlets to refrain from providing a platform for individuals who make incendiary comments that incite violence against women.
Maya Morsi, head of the National Council for Women, argued that al-Wahsh's remarks constitute a violation of the Egyptian constitution that makes explicit efforts to safeguard women's rights.
A few days after his controversial comments, al-Wahsh attempted to back-track, saying that his words were meant only as a "warning" to those who wear ripped jeans.
On Saturday, the Higher Council of Media, a government body tasked with regulating media content and performance, banned al-Wahsh from making TV and media appearances.
In 2014, changes to the Egyptian penal code criminalized sexual harassment and stipulated punishments for perpetrators, including jail sentences and fines. The law now punishes those who commit sexual assault with prison terms of three to seven years.