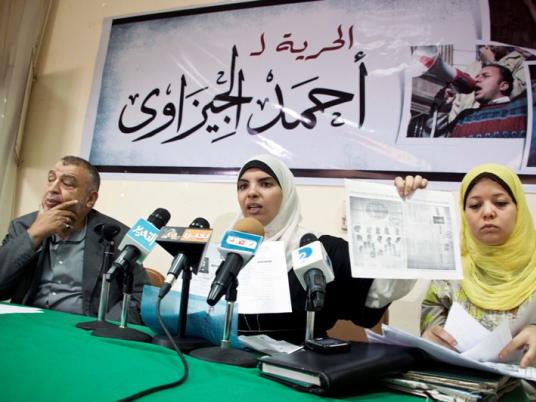 A Saudi court in Jeddah on Wednesday postponed the controversial trial of Egyptians Ahmed al-Gizawy and Islam Bakr and Saudi national Badr bin Nasser to 26 December due to the absence of one of the judges.
Gizawy, a lawyer whose trial began in July, was arrested on 17 April on accusations of smuggling Xanax into the kingdom, but his supporters say the charges have been fabricated in retribution for his work with Egyptian detainees in Saudi.
Bakr, who faces the same charges, was also convicted in a separate case last year of smuggling Xanax.
Yasser Elwany, a legal adviser to the Egyptian Consulate in Jeddah, attended the court session Wednesday as a legal representative of the Egyptian suspects to defend them, review the prosecution's evidence and challenge witness testimonies.
The first trial session was held on 18 July.
Edited translation from MENA