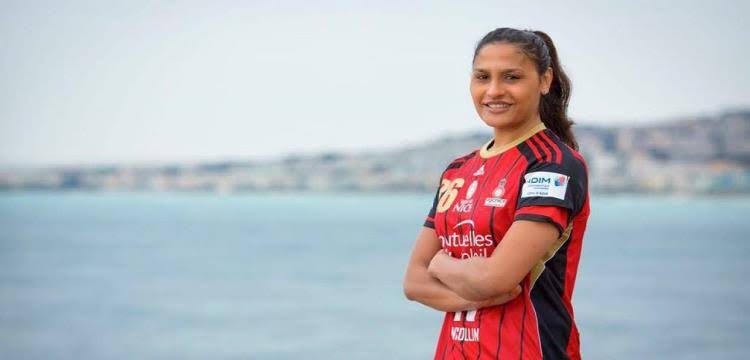 Professional Egyptian handball player Marwa Eid Abdel Malik won the award for the best player in LFH Division 1 Féminine, the premier women's handball league in France.
Eid scored 143 goals in 22 out of 26 matches in the league, and she also won the competition's top scorer award.
Nice finished the LFH Division 1 Féminine in seventh place with 51 points.
Abdel Malik announced the renewal of her contract with the Nice team for three years, in January.
Eid is one of the most prominent and ambitious Egyptian handball stars abroad.
Eid is also from a very athletic family, as she is the sister of Nasra Eid, the player of the Al-Ahly handball team, and the sister of the former coach of the Al-Ahly handball team Hanan Eid.