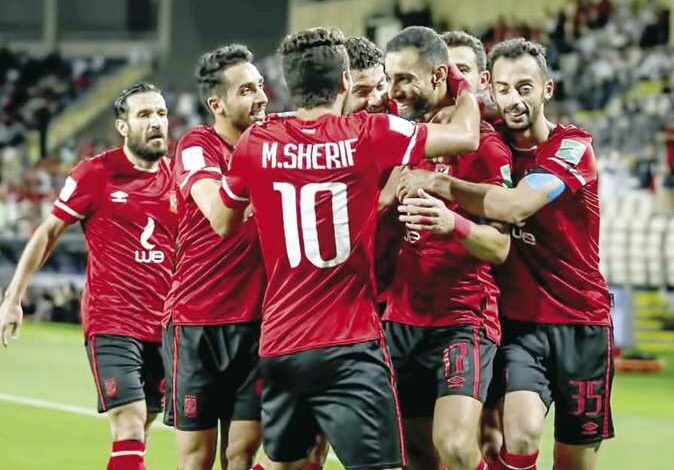 Egyptian Minister of Youth and Sports Ashraf Sobhi denied reports that there is pressure on Al-Ahly to sell the club to investors.
During an interview with Ahmed Moussa's TV show "Ala Massoulity" (On My Responsibility) on Monday evening, Sobhi said: "These are malicious rumors. The two pillars (Ahly and Zamalek SC) of Egyptian football must be preserved."
He added that there are ongoing amendments in the Sports Law regarding the provisions of investments in clubs.
The current law allows the establishment of football companies, but the club's board of directors is not allowed to have any role in it and this causes issues, he explained.
He indicated that he met the presidents of Ahly and Zamalek as part of the ministry's equal support for clubs without favoritism.
"I've facilitated the procedures for the Ahly to establish its company, and the club has the right to offer shares through the 'rationalization' system in the company."
He assured: "There is no favoritism, whether for Al-Ahly or Zamalek clubs, and we do not take sides with any club against the other. The ministry supports all clubs."
The Al-Ahly Sporting Club won Egypt Cup for the 38th time in its history, after defeating the team Pyramids.
They won with a final score of  two goals to one, in the final match that brought them together at Cairo International Stadium in April.
The Swiss coach Marcel Koller, coach of Ahly club, succeeded in achieving his second cup with the Reds, after he started with the Egyptian Super Cup at the expense of Zamalek.
Ahly opens new branch
Al-Ahly Sporting Club President Mahmoud al-Khatib revealed that the opening of the club's branch in the Fifth Settlement will be June 1st.
He said that this branch is the fourth after al-Gezira, Nasr City, and Sheikh Zayed, branches and it will not be the last.
Khatib hailed Ahly as having great historical, national and sports value since its inception in 1907, and with the support of its members and fans it will remain number one.