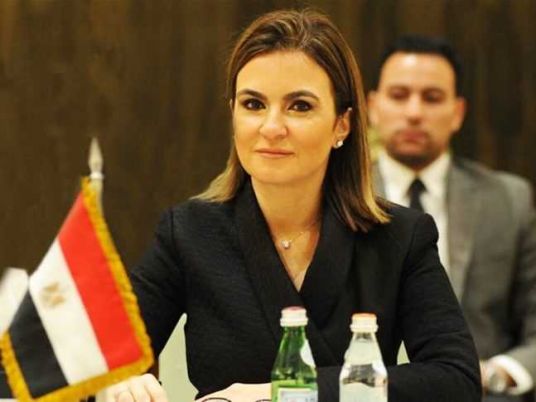 Minister of Investment and International Cooperation Sahar Nasr on Tuesday started a European promotional tour of investment opportunities in Egypt, visiting locations such as Luxembourg and Brussels.
The tour aims to discuss increasing cooperation between Egypt, the European Union and the European Investment Bank, as well as further investing in strategic relations between Egypt and Europe, which are constantly emphasized during the meetings of President Abdel Fattah al-Sisi and the leaders of the European Union.
The minister met with 20 Luxembourg companies at Luxembourg Chamber of Commerce.
According to Nasr, Luxembourg's economy enjoys high growth rates. Its most important industries are metal and chemical industries. The services sector is an important part of its economy as well, especially the banks, said Nasr.
The Luxembourg companies wish to invest in these sectors in Egypt, she added.
These companies already invest in many sectors in Egypt, such as engineering, building materials, mining, chemicals, as well as wood products, food and tourism, finance, banking, services, communications and information.
According to Edith Stein, head of the Middle East at Luxembourg Chamber of Commerce, the chamber has about 90,000 members in Luxembourg, representing 75 percent of the total employment and 80 percent of Luxembourg's gross domestic product.
Stein referred to the Chamber's keenness to strengthen relations with Egypt, and called on investors to inject new investments into major projects in Egypt.
Nasr said that the free zone in Minya will be allocated to the textile industries and will be an integrated city, which includes all factories and facilities for all the stages of the textile industries, such as yarn, fabric, dye, or ready-made clothes and furniture. She called on companies to seize the opportunity and establish investment there.
Nasr met with Luxembourg's Finance Minister Pierre Gramegna, who is a supporter of investment in technology and sustainable development.
The two officials discussed bilateral cooperation between Egypt and Luxembourg and establishing a joint committee for economic, technical and investment cooperation, especially within the fields of new and renewable energy and green financing.
Luxembourg's finance minister expressed his country's desire to strengthen economic and investment cooperation with Egypt.