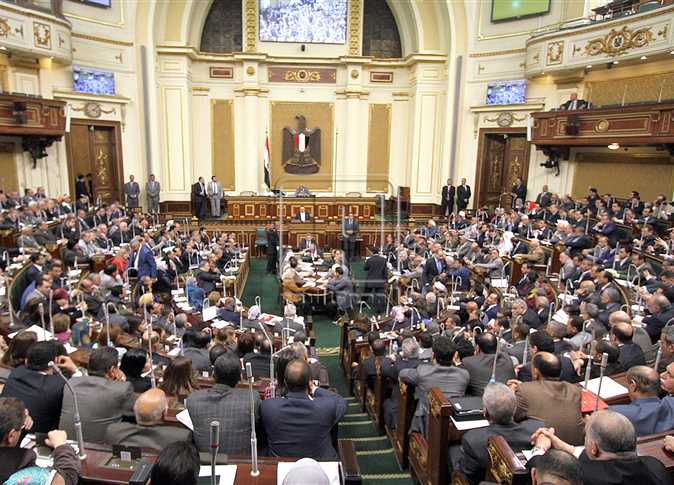 Member of the Egyptian House of Representatives, Amal Salama, announced, on Monday, that she is preparing for new amendments to the Penal Code, which toughens the penalty for a husband's assaulting their wives with imprisonment for a period up to five years.
The privately owned el-Watan newspaper reported Salama as saying that she will seek a quorum for the bill in the coming days, in preparation for submitting it to the Speaker of Parliament, especially since a large number of MPs expressed great enthusiasm to back the amendments to the law.
In the explanatory note to the draft law, Salama emphasized that there is an obligation from the government to protect women from all forms of violence, especially that the beating of wives has become a threat to the Egyptian family values and threatens social peace.
She added that she depends in the amendments of Penal Code to Article 11 of the Constitution, which stipulates achieving equality between women and men in all civil, political, economic, social and cultural rights, and that the country is committed in protecting women against all forms of violence, and enabling women to reconcile family duties and work requirements.
Salama pointed out that the main reason for preparing the draft law is that the Penal Code does not include appropriate penalties for the crime of a husband beating his wife.
Unfortunately some men believe that beating increases his manhood in front of the wife, and that it makes him the strong one in marriage.
She said that recent studies from statistics from the National Council for Women indicate that about 8 million Egyptian women are subjected to violence  and a further 86 percent of wives are subjected to beatings.
Salaa explained that she had added an amendment to Article 242 of Penal Code, which states: "If the husband beats or wounds his wife, the penalty is obligatory detention for a period of no less than three years and not more than five years."