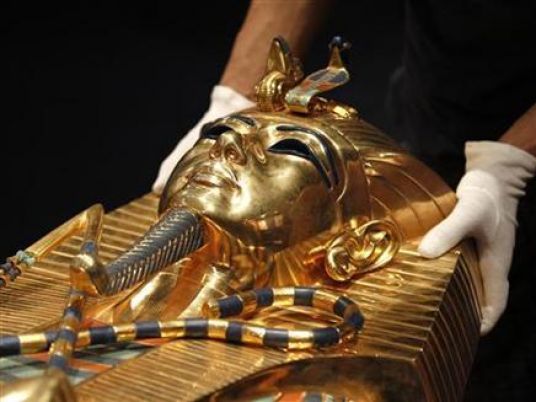 Egypt will receive an international grant for the development of the Egyptian Museum in Tahrir Square worth 3 million euros, Egypt's Antiquities Minister Khaled al-Anany revealed.
Five international museums, including the Louvre Museum, will take part in the development work of the Egyptian Museum, he added.
Anany took part in a field visit by the House of Representatives' Culture Committee members, headed by MP Osama Heikal, to the Egyptian Grand Museum on Wednesday.
The minister called on the parliamentary committee to visit the monuments of Minya in early February, saying that an archaeological discovery will be announced there later in 2019.
The Egyptian Museum recently celebrated its 116th anniversary in November 2018.
On the sidelines of the ceremony, Anany stressed that the Egyptian Museum will not fade in relevancy after Tutankhamun's items are transferred to the Grand Egyptian Museum.
The ruins of Yuya and Tuya, the ancestors of King Akhenaten include 200 wonderful archaeological pieces, and a large area of ​​display at the museum has been allocated to it to replace Tutankhamun's items, he said.
According to the minister, 4400 of Tutankhamun's items have been transferred to the Grand Egyptian Museum in preparation for its inauguration in 2020.
The archaeological items for Yuya and Tuya were discovered by the American archaeologist Theodore Davies in 1905 in their tomb at the Valley of Kings in Luxor.
Yuya was a senior official under the reign of King Tuthmose IV, supervisor for the cattle of the god Min, and his wife Tuya was priestess of the gods Amun, Hathor, and Min in Akhmim.
A 20-meter-long papyrus was found inside the cemetery, where Yuya and Tuya had written their prayers, and is now undergoing a thorough restoration for the first time.
During the ceremony Anany inaugurated the eastern pavilion in the upper floor of the Egyptian Museum, allocated for Tuya and Yuya's items.