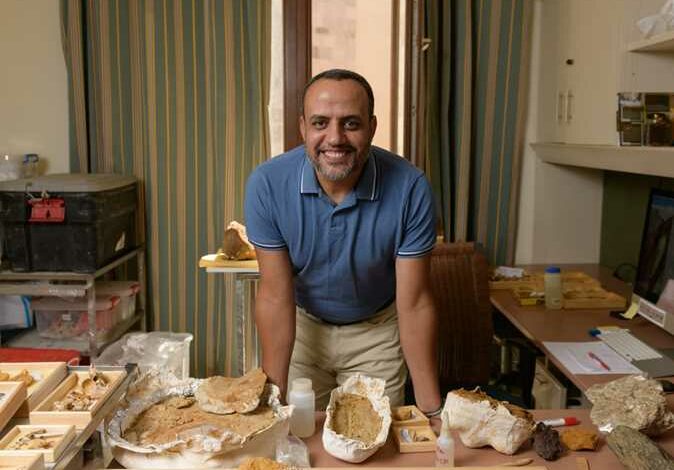 Egyptian paleontologist Hesham Sallam, founder of the Mansoura University Vertebrate Paleontology Center, has received "The Robert Lynn Carroll Award" for his work in the study of vertebrate fossils.
"This award is for all of Egypt and not for me, because what happened was made in Egypt. Valuable prizes are obtained by scholars from abroad," Sallam said during a phone interview with Good Morning Egypt show on state-TV.
The Mansoura University made great strides in establishing the first center for vertebrate excavations in the history of Egypt, he added, after this science was initially limited to foreigners.
"The funding authority for scientific research has awarded us more than one award to develop the center, which is happening now in general," Sallam said.
"The award we received is one of the most prestigious awards that no one gets unless he has clear contributions and made changes in his scientific environment, and it is considered as a Nobel Prize in our specialty."
Salam added that the team that carried out the task was purely Egyptian, and the journey began in 2010 after obtaining a doctorate, explaining, "We created a scientific bubble in which we could breathe the breeze of science, and the main reason for the success of the system is the selection of students with some care."