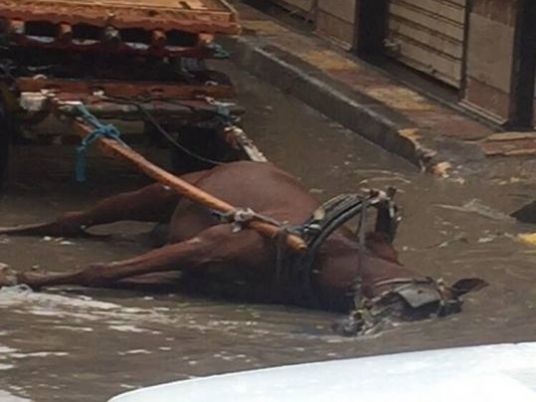 Security services in Giza on Friday have arrested two people caught on video brutally assaulting a horse by beating it until it fell to the ground.
A statement by the Interior Ministry said that the Talbiya Police Station in the Giza Security Directorate received a report from a citizen, who reported a video clip showing two unidentified people attacking the animal.
"With the examination, it was possible to identify and arrest the perpetrators of the incident, and by confronting them, they confessed to committing the incident, and that they assaulted the horse as referred to, because it refused to move. Legal measures were taken," the statement said.
Article #355 of the Egyptian Penal Code stipulates that any person found guilty of harming or killing any animals used for riding, drawing and carrying, or any sort of cattle, will be imprisoned with hard labor.
The article further stipulates that anyone found guilty of poisoning or attempting to harm these animals will be punished with a fine or a maximum of one year imprisonment.