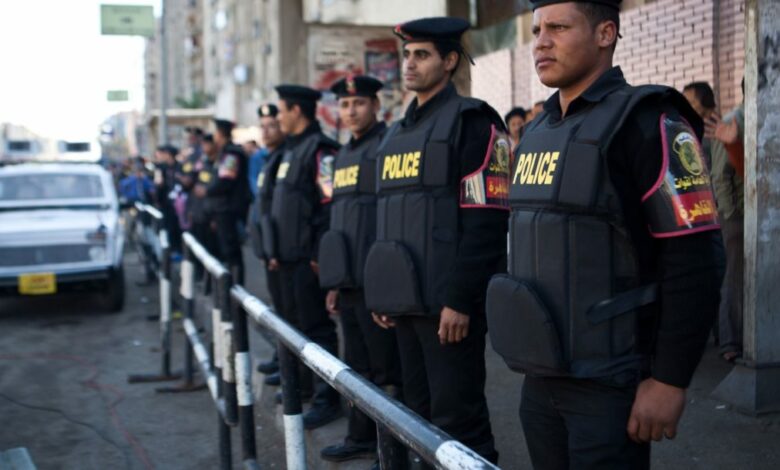 Egypt's Ministry of Interior announced on Monday the killing of two criminals in an exchange of fire with police officers in Assiut, Upper Egypt.
The ministry said in a statement that a security campaign targeted two brothers who are alleged to be very dangerous criminals, one of whom had previously been charged in eight cases of weapon possession, resistance to authorities, drugs, thuggery, theft, and kidnapping.
The statement added that the first was sentenced to life in prison in two cases, and to seven years in another case, while the other had been previously charged for brandishing a weapon.
Upon arriving to the brothers' home, police were met with gunfire. A shootout ensued and both men were killed.
Officers found the body of the first man with a Grenov machine gun, an ammunition box, a gas grenade, two kilos of marijuana, and 14 heroin sachets, the statement said.
The body of the second man was found with a machine gun, four safes of ammunition, a number of bullets, an F1 bomb and 750 grams of cannabis.
After searching the premises, officers found a large some of cash, supposedly from the sale of narcotics.
Edited translation from Al-Masry Al-Youm