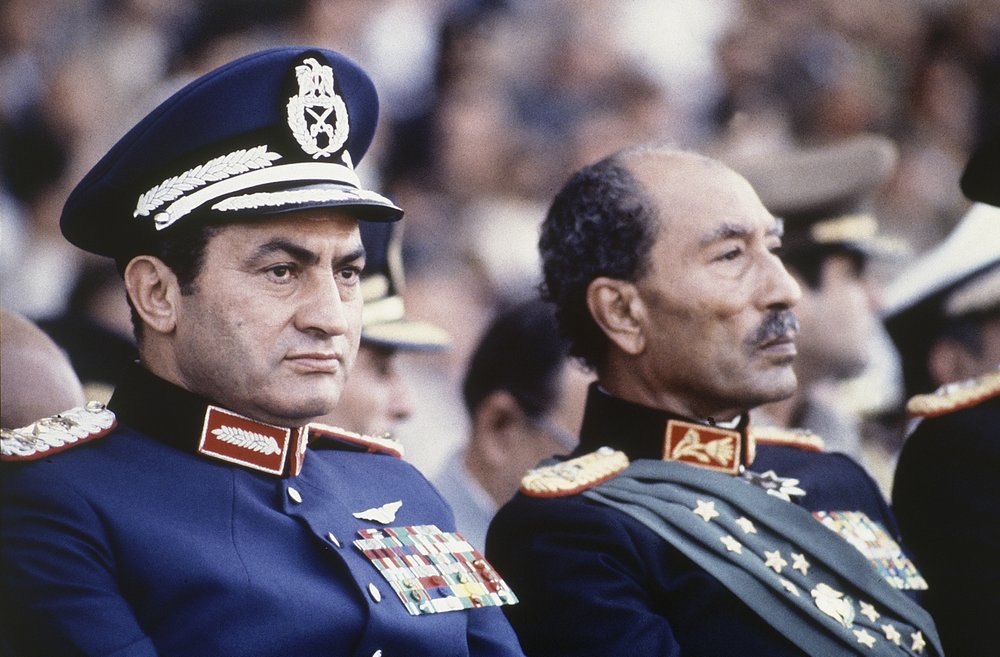 The Egyptian Presidency has announced three days of mourning following the death of former Egyptian President Mohamed Hosni Mubarak, who passed away on Tuesday morning at the age of 92 after a battle with illness.
A statement from the Egyptian Presidency said that Mubarak did a lot for his country as one of the "leaders and heroes" of the 1973 October war, commenting that he had commanded the Egyptian Air Force during the war, which "restored dignity and pride" to the Arab nation.
The Presidency extended its sincere condolences to Mubarak's family, with the three days of mourning to begin on Wednesday.
The General Command of the Armed Forces also mourned the late president as one of the leaders of the October War, extending condolences to his family, officers of the armed forces, and Egypt's soldiers.
The UAE Minister of State for Foreign Affairs Anwar Gargash also commented on Mubarak's death, expressing sympathy for his family.
"The Arab world today lost a statesman, with great national and historical actions," he wrote on Twitter.
He added: "President Hosni Mubarak, may God have mercy upon him, was distinguished by wisdom and courage. His roles in the battle to liberate Kuwait, and many crises affecting the Arab world, are kept by history. Our condolences to the family of the late president and to the Egyptian people. "
Mubarak ruled Egypt for 30 years until he was ousted on February 11, 2011 during an 18-day uprising, part of the larger Arab Spring.
Mubarak also previously faced charges of corruption, as well as charges of complicity in the killing of protesters during the uprising that led to his overthrow.
He was sentenced to life imprisonment in 2012 after a court convicted him of complicity in the killing of demonstrators during the revolution, but Mubarak was later retried and subsequently acquitted and released in 2017.
Edited translation from Al-Masry Al-Youm
Image: In this Oct. 6, 1981 file photo, Egyptian President Anwar Sadat, right, and Vice President Hosni Mubarak sit on the reviewing stand during a military parade just before soldiers opened fire from a truck during the parade at the reviewing stand, killing Sadat and injuring Mubarak. Egypt's state TV said Tuesday, Feb. 25, 2020, that the country's former President Hosni Mubarak, ousted in the 2011 Arab Spring uprising, has died. Mubarak, who was in power for almost three decades, was forced to resign on Feb. 11, 2011, following 18 days of protests around the country. (AP Photo/Bill Foley, File)