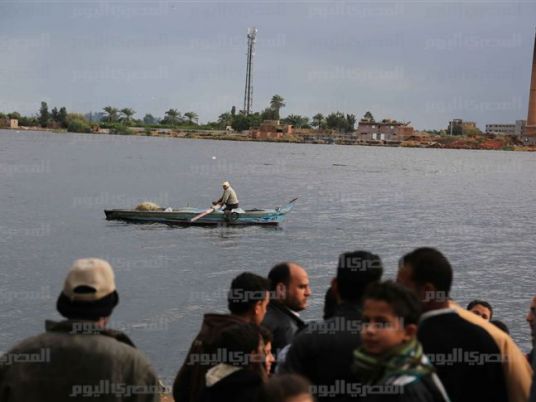 The Public Prosecution in Egypt, on Monday, detained the crew of a ferry in Beni Suef, over manslaughter after their negligence caused the death of two of its passengers by drowning.
On Friday, September 16, the Public Prosecution received a report from the Emergency Police in Beni Suef that the passengers of a ferry drowned in the village of Ashmant, so the Public Prosecution moved to the scene for inspection.
The members of the Public Prosecution found the ferry did not have any means of securing passengers, and  in the lifting machine of the ferry – which is responsible for closing its door- as well as in the rope holding the door of the ferry.
The Public Prosecution concluded that the cause of the accident was the overcrowding and stampede of passengers at the front of the ferry.
This resulted in the fall of its door and barrier, and then some passengers fell into the water, and two of them died – an old man and a child – and the river rescue force managed to find their bodies later on.
Witnesses of the incident – including some of the ferry's boarders during the accident – confirmed that the passengers jostled and crowded at the front.
This occasionally happens by passengers so they ensure a quick exit but unfortunately it results in these unnecessary and preventative accidents.
The head of the river navigation department in the local unit in Nasser Center confirmed that one of the crew's duties is not to allow this stampede, stressing that the crew did not perform their duty of care properly.
During his statement before the Public Prosecution, he explained that the crew did not take out the life jackets, and did not make sure that the doors were tightly closed before sailing, especially the ferry door, which was left on the landing position.
He pointed out that the crew allowed more passengers to ride in violation of the conditions of the licenses, in addition to the incomplete number of the crew and the lack of a professional and technical license to work.
The Public Prosecution questioned the three crew members of the ferry over the accusations leveled against them, which they denied, claiming that the passengers scrambled towards the ferry's door, causing the gate to fall, and then the accident occurred without the crew's responsibility.
The Public Prosecution has subsequently ordered the detention of the three crew members for four days pending investigations, and the formation of a tripartite committee from the Maritime Transport and Inland Navigation Authority to examine the ferry and verify its validity for sailing.