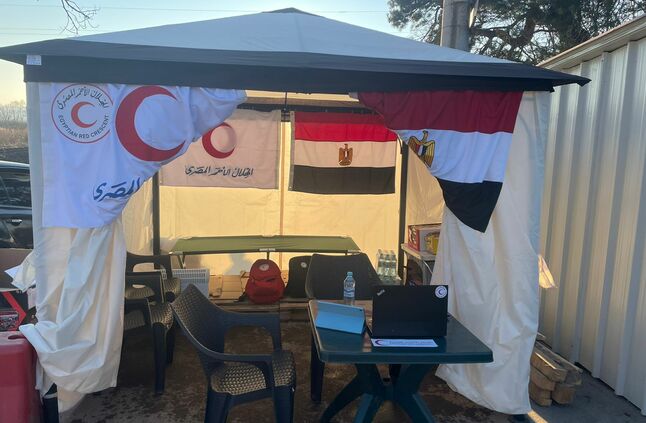 The Egyptian Red Crescent's second international relief team announced that the first Egyptian relief service center has been established at the Siret crossing at the Romanian-Ukrainian border, after a series of coordination and continuous efforts with the Romanian Red Cross.
The center will serve as a reception point for the displaced Egyptians from Ukraine heading to Romania in preparation for their return to the homeland.
The center will provide multiple services to Egyptians and Arabs crossing the border, the most important of which are: first aid, psychological support, communication services between transients and their families in their original homeland, as well as providing meals and expenses for transportation to Bucharest airport, and help with logistical obstacles.