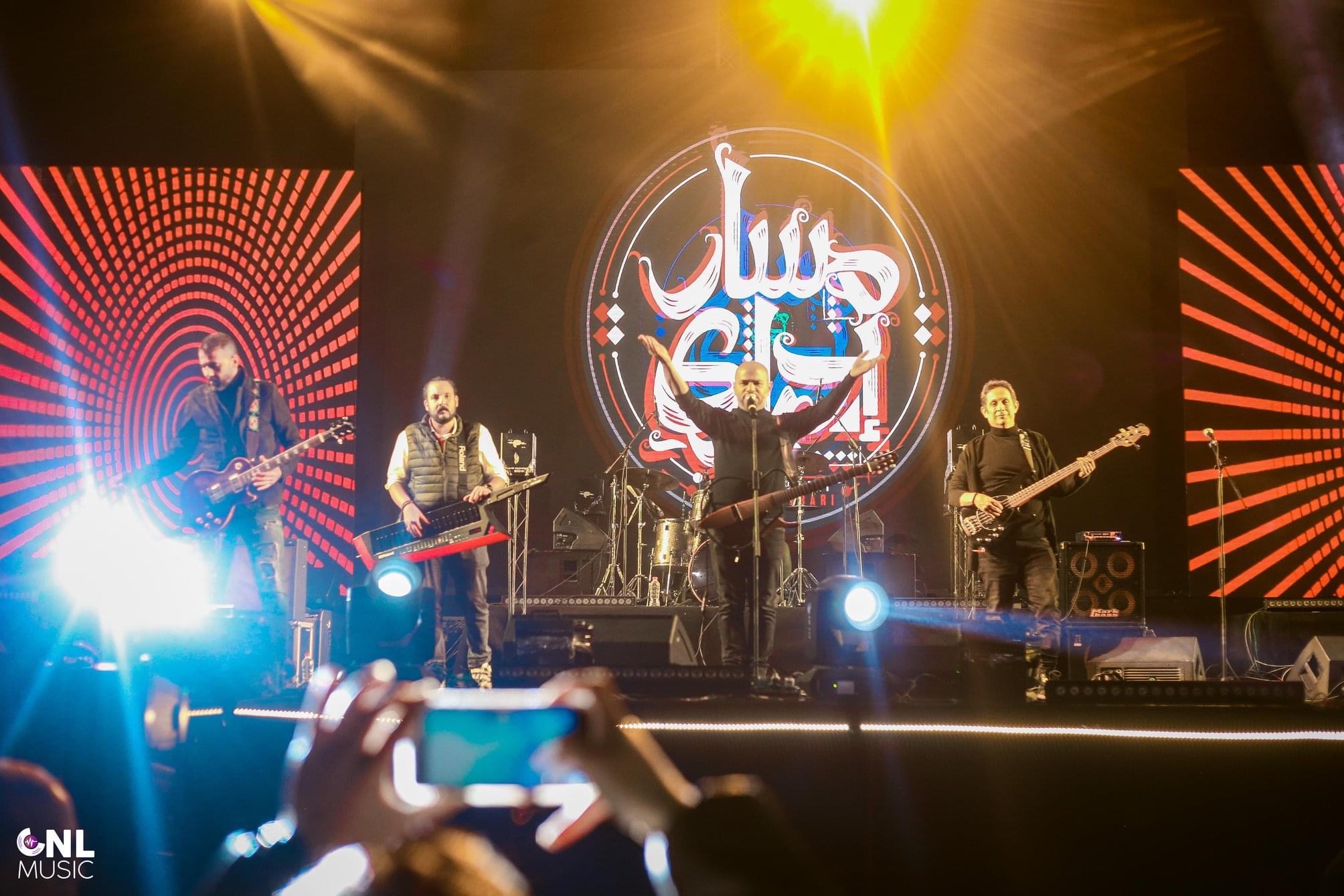 Egyptian rock band Massar Egbari is set to perform on Wednesday, July 22 at eight pm at the Cairo Opera House.
The concert will take place on the Al-Nafoora (Fountain) stage, one of the opera's two open-air theaters newly established to allow events to resume while maintaining social distancing precautions, Minister of Culture Enas Abdel Dayem announced in an earlier statement.
However, the Cairo Opera House's main hall will remain closed until further notice.
The Opera House has undertaken several measures to ensure the safe resumption of cultural events, including purchasing seven disinfection gates as well as infrared thermometers for all theaters in Cairo, Alexandria, and Damanhour.
Massar Egbari recently released a song titled "Raghm El Masafa" (Despite the Distance) with singer Asma Aboul Yazid, the video for which was filmed remotely by separately recording scenes with members of the band and Aboul Yazid.
The song's lyrics were written by Doaa Abdel Wahab and the music was composed by Hany al-Dakkak.
Massar Egbari's members include Ahmed Hafez, Ayman Masoud, Hany al-Dakkak, Mohamed Siam, Tamer Atallah, Doaa Abdel Wahab, Taymour and Omar Abu Doma.
Tickets are now available online.
Photo credit: Massar Egbari's official Facebook page.