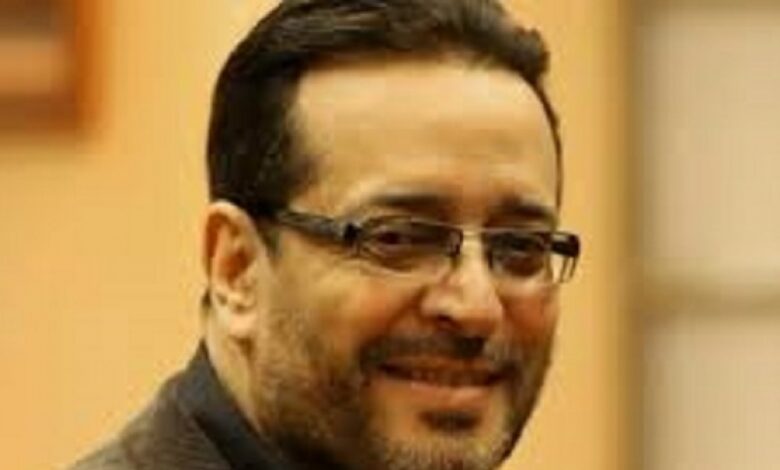 Egyptian singer Alaa Abdel Khaleq passed away in the early hours of Tuesday, at the age of 59, after a long struggle with illness.
His funeral is scheduled to take place, Tuesday, from the Police Mosque in Sheikh Zayed, and his body will be buried in the Abbasiya cemetery in al-Geish Square.
A large number of artists mourned Abdel Khaleq, such as Amr Diab, Naglaa Badr, Hamid al-Shaeri, Mohamed Fouad, Mustafa Qamar, Issam Karika, and others.
Abdel Khaleq was born on February 23, 1964. He studied at the Arab Music Institute, and specialized in playing the flute.
He released his first album, "Mersal", in 1985, in collaboration with Hamid al-Shaeri. Then he released the "Weyaki" album, in 1987, and "Ashanak" in 1989.
The last album he released was "Hob Mesh Aady" in 2007. His music career ended by the early 2000s due to a health ailment that affected his vocal cords.