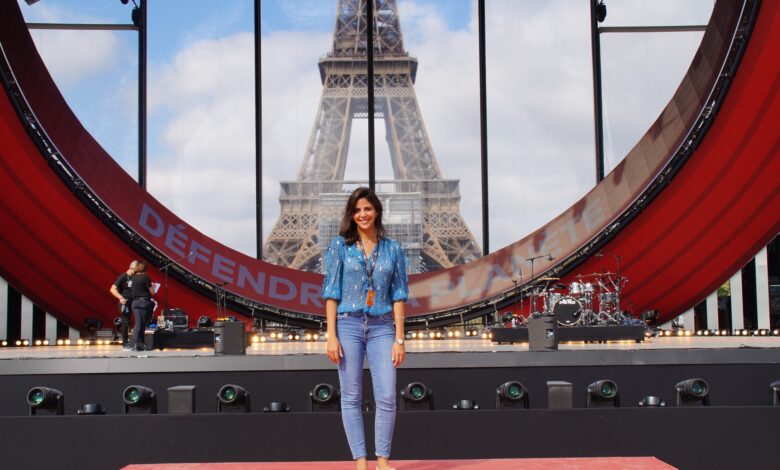 Egyptian soprano Fatma Saeed participated in Global Citizen Live performances in the French capital Paris alongside international stars such as pop singer Billie Eilish, New Zealand pop-rock star, Lorde, the South Korean team BTS and Britain's Elton John.
The head of the National Council for Women Maya Morsi uploaded a short video showing Said standing in front of thousands of people in the audience saying: "I am very proud that I am Egyptian."
In her comment on the video, Morsi wrote, "Egyptian soprano Fatma Said.. standing in front of thousands in Paris.. soft power… Fatma, We are all very proud of you."
The ceremony is part of a project launched by the global non-profit advocacy organization Global Citizen, which aims to eliminate discrimination and extreme poverty by 2030.
The 24-hour live broadcast was received by the Sydney Opera in a global broadcast that includes dozens of international artists.
It seeks to combat all forms of discrimination and extreme poverty.
The concert supports societal goals and humanitarian messages through the Global Citizen Live program through five goals: ending the hunger crisis, resuming learning for all, protecting the planet, promoting equality and combating all forms of discrimination.