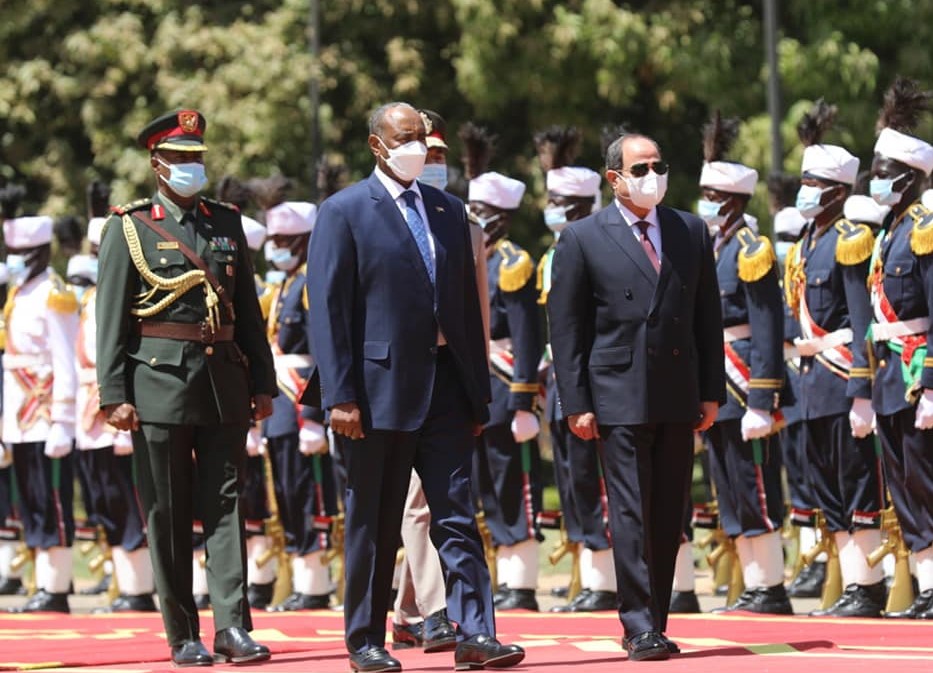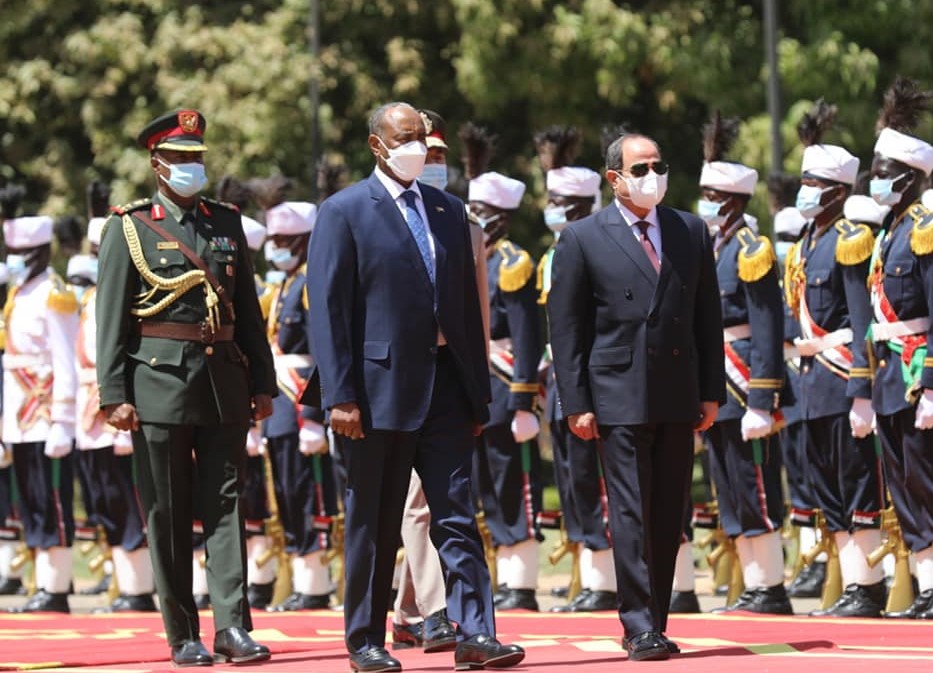 Egyptian Prime Minister Mostafa Madbouly received his Sudanese counterpart Abdullah Hamdok in an official visit in Cairo on Thursday.
The visit of the Hamdok to Egypt comes as the countries prepare to discuss the strengthening of bilateral relations and build on the results of Egyptian President Abdel Fattah Al-Sisi's visit to Khartoum last week.
The delegations are set to hold a session of talks, to discuss the details of the existing cooperation between the two countries, and to agree on new areas of cooperation in fields of common interest.
Both countries have voiced concerns over the operation and filling of Ethiopia's Grand Ethiopian Renaissance Dam (GERD), suggesting an international quartet oversee negotiations between the three that have not made progress in years.
The construction of the dam, which began in 2011, is considered to be one of Egypt's most serious water issues.
Egypt, which relies considerably on freshwater from the Nile, has voiced fears that the GERD would negatively impact the country's water supply, and has insisted that measures be put in place to protect downstream countries in case of drought during the dam's filling process.
Ethiopia, on the other hand, has stressed the importance of the project to bolster its economy, where more than half of the population currently lives without access to electricity.