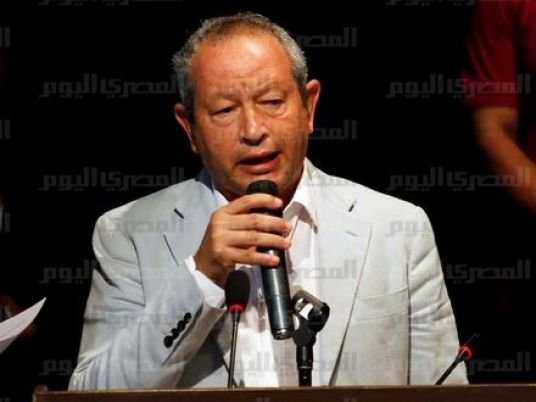 Beltone Financial, one of Egypt's largest investment banks affiliated with business tycoon Naguib Sawiris, said on Sunday that the board of directors had agreed to acquire a controlling stake in the URA Group, which owns banks in 12 African countries, Reuters reported.
The board of directors agreed to authorize the chairman, vice president or managing director of the Beltone Financial to "sign a non-binding purchase offer and send it to the sellers," Beltone said in a press release.
Beltone is one of Egypt's largest financial institutions and is followed by 18 companies specializing in investment, asset management, securities and IPO coverage. Beltone stated its board of directors had agreed to "appoint a financial, legal and technical adviser to start the due diligence process, as well as to initiate negotiations with vendors to reach agreement on the deal."
In February 2017, Beltone acquired 60 percent of the Auerbach Grayson brokerage firm, which operates in more than 125 countries.
Riverbank SA, which is majority-owned by Egyptian business tycoon Sawiris, officially launched operations in Europe on April 2017.
The bank specializes in small and medium enterprises in financing and will primarily focus on opportunities in the Benelux Union and Germany. The core loan target size is in the range of €750,000 to €3 million, with co-investment opportunities in deals up to €10 million at a maturity rate between 3 to 7 years.
With a fortune of $3.9 billion, Naguib Sawiris ranked as the second richest person in Egypt at the Forbes 2017's list of the world's richest people.
He turned half of his 5.7 billion net worth into gold, reported financial newspaper Bloomberg earlier in May.
Sawiris was the former chairman of the Orascom Telecom company. He made most of his fortune through communications when he founded Orascom, and also has interests in mining and construction. He stepped down as chairman in 2017.